Hey Neighbors
We have two classes on Live with Prima, today and tomorrow.
Todays class is an International show with Nat Kalbach from Germany. She will be doing the show in English. The other is with Marion Smith tomorrow night.
See the class details below!
You can view the classes online here:
http://www.ustream.tv/channel/primaflower
................................
International Show:
Romantic Grunge Canvas Class with Nathalie Kalbach-Germany
August 17th at 8:00pm CET, GMT +1 / 11:00am PST/ 2:00pm EST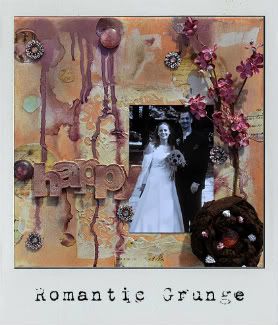 Join Nathalie as she creates a romantic, yet grungy canvas! She will show you how to build layers on the canvas, creating a lot of visual interest and texture. You will learn many techniques using a variety of Prima products such as Prima masks and canvas, with Glimmer Mist, Gel Medium and Gesso. Nat will also talk to you about how you can use the very same supplies and techniques to create completely different looks, to customize any project, such as layouts, home décor and more.
Prima Supplies:
921606 1 yard Rose Trim-Brown
535162 Raja Centers- Silver
880736 Page Pebbles- Wanderlust
533694 Cherry blossoms
545598 8x8 mask
SA-018 Cream Mini Roses (17 – 20 used in project)
841171 Pastiche Paper- Love letter
921699 Canvas Letters -Happy
..................................
Photo Journal with Marion Smith
Thursday, August 18th at 6:30pm PST/ 9:30pm EST
In this class you'll learn to make this super easy photo journal. They are perfect to make for each member of your family to remember special times you've spent together. This class is full of techniques, including how to make your own tabs, pockets, and journal cards. We will be using Prima's gorgeous Melody Collection, along with crystals, flowers and more! Hope to see you there!
842239-Melody A4 paper pad
546267- Arcadian Roses-Weathered White
930028-Vintage Trinkets
544782-Say It In Crystals and Pearls
Extra Supplies:
Square top note punch or circle punch/square punch (Any size under 2")
Paper trimmer
Journaling pen
Distress Ink- dark brown
Strong adhesive
Bind it all and o-wires or binding ring and hole punch