Hey Neighbors!
we have a live Prima show on ustream tonight!
Marion is crafting with an old Antique book using Prima Jack and Jill with other Prima goodies...
See the class here:
http://www.ustream.tv/channel/primaflower
From the Heart Altered Book with Marion Smith
Thursday, September 1st at 6:30pm PST/ 7:30pm MST/ 8:30pm CST/9:30pm EST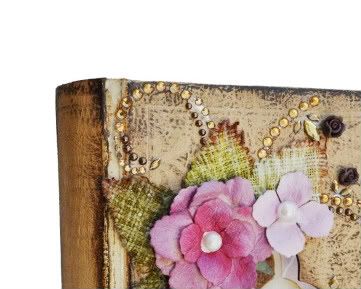 This class is so fun, it's filled with painting and distressing techniques you are sure to use over and over again. We'll take a vintage book and its pages and turn it into a truly unique mini album!
Prima products:
547539-Lovely Leaves
546090-Innocence 2
544782-Say It In Crystals and Pearls
930011-Vintage Trinkets
545123-Clear Stamps
545109-Clear Stamps
842864-Happy Easter Jack-Celebrate with Jack and Jill
842871-Be Mine-Celebrate with Jack and Jill
842888-Happy Easter Jill-Celebrate with Jack and Jill
842963-Sweet Valentine-Celebrate with Jack and Jill
842956-Beach Party-Celebrate with Jack and Jill
842949-Seasons Greetings-Celebrate with Jack and Jill
842932-Lazy Days-Celebrate with Jack and Jill
842901-Happy Birthday Jack-Celebrate with Jack and Jill
842895-Up, Up, and Away-Celebrate with Jack and Jill
Extra Supplies:
Vintage book
Distress ink in Brown
Permanent ink in dark brown
Cream acrylic paint
Light brown acrylic paint
Wet glue
Edge Distressor
Matte Multi Medium or Matte Modge Podge
Accu-Cut or Bigshot (Optional)
Heart lock die or heart die (Optional)