Hey Neighbors!
We have two amazing classes this week, including an International class! Our classes take place live on ustream or you can also watch the recording later, on the same channel. We also have a live chat that takes place during every show so you can ask question regarding the project or talk about food..hehe
See the classes and recording here:
http://www.ustream.tv/channel/primaflower
Pretty Paper Quilted Lamp Shade with Lolly Chessie
Tuesday, November 29th at 5:00pm PT/ 6:00pm MT/ 7:00pm CT/ 8:00pm ET
Prima Products:
Alla-Prima Papers:
843397- Chiaro (two sheets)
843373- Encaustic
843380- Ferrulle
843335- Composition
843359- Motif
538750- Cameo Roses - White
545570- Innoscence 2
549183- Cinderella Collection - Cypress
Extra Supplies:
Sewing machine (we'll be using the zig-zag stitch)
Old Lamp with straight sided shade (the shade on the one I used is 8 inches tall)
Acrylic paint or spray paint for the bottom of the lamp (only if you want to change the color of the base)
1 yard of thicker type muslin (similar to twill)
Hot glue
Rolling Adhesive
.............................
International Show:
Grungy… But Nice with Anna Dabrowska (Poland)
Wednesday, November 30th at 11:00am PT/ 2:00pm ET/ 8:00pm, CET, GMT+1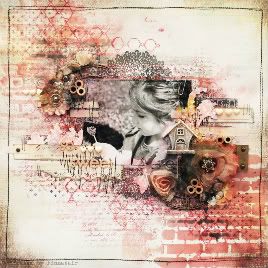 Grunge is usually considered as "boyish" or "heavy" style, but I'd like to convince you that it also as the more delicate, girly, eclectic side...During this show we'll go wild with masking and stamping to get a detailed, grungy background in feminine colors. Next we'll mix pretty, soft embellishmens with metal and rust and add a bit of creative madness to the sweet, girly scrapbook page... i the end, we are all full of surprises:)
Prima Products:
550097 - 8"x10" Alphabets - Romantique
843458 - Romantique Col. Hedgerow
551636 - Resistant Canvas - Romantique
550004 - Masks
536305 - Clear Stamps
545031 - Clear Stamps
544980 - Clear Stamps
550967 - Clear Stamps - Londonerry
921019 - Rose Trim-cream
551582 - Say It In Crystals
890834 - Resin - Bird Homes
551803 - Crystal Palace - Hyacinth
550806 - Writers Tape - Bare
Extra Supplies:
Tattered Angels Glimmer Mists: Black Magic, Cadillac Pink, Gold, Sun Sisters, Creme de Rouge.
Large chipboard: - for example Dusty Attic Skeleton Clock
found objects - buttons, beads, pearls or similar
metal object - for example small hinge
Black Distress ink - Black Soot - Ranger, blednig tool with foam
Archival inks: Jet Black, Crimson - Ranger
good quality crafting glue - for example Glue N Seal - Ranger
metalic brads
stapler, paper clips
heat gun
sewing machine