Hey Neighbors!
We have a really great show tonight with teen instructor, Drew Scott. He is going to recreate a fabulous mini album using the Alla Prima collection and matching embellies...join us if you can or watch the recording later...
See the class here:
http://www.ustream.tv/channel/primaflower
Loads of Layers Mini Album with Drew Scott
Thursday, February 9th at 6:30pm PT/ 7:30pm MT/ 8:30pm CT/ 9:30pm ET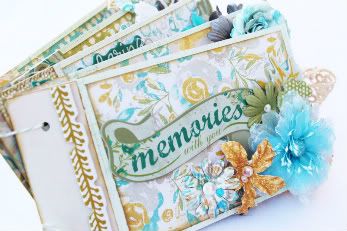 If you wanted to create an album with different textures, layers and dimension, this is a class you won't want to miss. Join teen instructor Drew Scott, to learn techniques on how to layer prima embellishments in different and unique ways. See how you can make your clusters of embellishments looking beautiful for any type of project.
Prima Products:
843595 - Alla Prima 6x6 Pad
551209 - Alla Prima Chipboard
552596 - Alla Prima Jardiner Flowers
552077 - Meredith Flowers in Natural
551490 - Prima Crystals
545420 - Alencon Lace (1 Yard)
Extra Materials:
Prima Comfort Craft Tools
Prima Fluid Chalk Edgers
Hot Glue or Liquid Glue
Paper Trimmer
Assorted Glimmer mists to match
Tape runner adhesive