Ok girls. Let's send in the

top three

for each week. Don't vote for yourself, but make sure you give me your number and let me know if you completed the twist.

I'll take votes for a day (or two) and then post the winners.
*****************
Welcome to the monthly
Monochrome Layout Challenge
for
April
.
*******************
April. The month in between Spring and Summer. The days are warm, the nights are cool. The first flower daffodils are gone, and the tulips are winding down so that the iris can have their show before summer's glorious roses. Baby ducks, baby chicks, baby bunnies, baby...everything. That's April. Snow is a thing of not too distant memory, but far enough that it is just a memory. All over the earth, life bounds out in full expression of joy and enthusiasm. Ah - who doesn't love April?

April's colors are like April itself - enthusiastic and confident. There's nothing shy about these bright, happy tones. Spring is indeed here. There is cause for celebration and rejoicing in all the land!
************************* **
Here are the basics of how MONOCHROME works.
************************* **
1.
Monochrome means "of
one
color." Each week has a color which you are to create a layout around.
Aside from the listed neutral palette, this is the only color tone allowed in your layout.
2.
It must be
obvious
that your intention is to create a
one color
layout, so the only "color" of your layout
must be the weekly color and it's corresponding darker and lighter tones and shades
.
Any other colors must come from the neutrals palette.
NEUTRAL COLOR PALETTE TONES
are : white, cream, beige, tan, brown, khaki, olive, black, gray, and navy. These are the colors that my mother always told me "go with everything."
*****Layouts using colors other than the color of the week and the neutral palette are not considered monochrome and will not be included for the voting. Make SURE your layout conforms to the specs for this particular challenge!
3.
Twists are added for your amusement and to help you push your project to the next level. If you complete the twist, your page gets an extra vote at the end of the month.
4.
The challenge weeks can be completed in any order, and
you are not required
to complete all four weeks. This is a challenge by choice - do one, two, three, or all four weeks. Do them in whatever order you want. And if you decide that you want to complete ALL the month's layouts in one week that is perfectly fine. Whatever works for you!
5.
No sign-up required. Just jump in and have fun whenever you're ready!
6.
I am not the comment police.

I know we all get busy and get behind. But we all like to get comments on our projects, so do your best to give love when you get love.
7.
Layouts must be new as of
March 30th
and are DUE no later than midnight SB.com time
April 30th
. After the final posts are updated, I'll collect votes.
READY?
Then let's go! Have Fun!
**********
Week 1 - Marina Blue
Inspirational Quote :
"Spring is nature's way of saying, 'Let's party!'" ~Robin Williams
Twist :
Party Hearty!
Sample : Bois d'arc
by GentlewoodFarms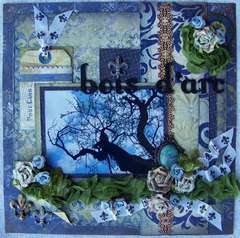 1. The Wrong Tooth
by Carbphrek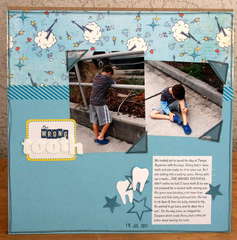 *2. Jumping
by Lamoo12
*3. ROCK STEADY
by Mikailablackmon
4. Sea Life
by PamStewart.Iowa
5. Abby
by Msmama
6. Andy and Duck at the Aquarium
by Rubymillerand
7. Sibling
by Pam In TX
8. Big Kahuna
by Jen E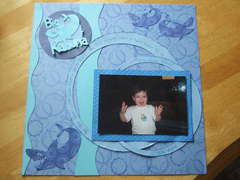 *9. Friends
by Lookin4newideas
*10. Bon Voyage First Birthday
by Sasload4
*11. Little Mermaid
by Tracy F
*12. Rainy Regata
by SonjaC
Week 2 - Lotta Lime Green
Inspirational Quote :
"Spring has returned. The Earth is like a child that knows poems." ~Rainer Maria Rilke
Twist :
Poetry
Sample :
Green Pastures
by GentlewoodFarms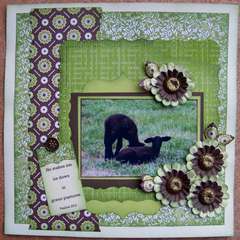 1. all shades of green
by Nannyfeb
2. Leea Soccer
by PamStewart.Iowa
3. A Good day for a Hike
by Carbphrek
4. Sprout
by Forevervampress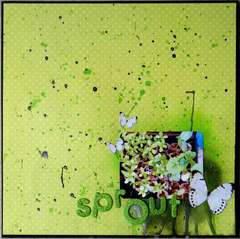 5. Baby's 1st Spring
by Rubymillerand
*6. Easter 2012
by Lookin4newideas
7. NESSIE
by Sasload4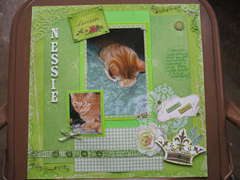 *8. he loves me not... he loves me .. .he loves me not...
by Mikailablackmon
9. Awesome Memories
by Pam In TX
10. JV
by Msmama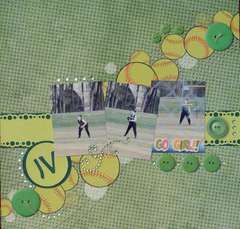 *11. Blessings
by Vincarash
12. Mo'o
by Tracy F
13. Horsin' Around
by SonjaC
Week 3 - NEUTRALS ONLY!!!
Inspirational Quote :
"The earth laughs in flowers." ~ E.E. Cummings
Twist :
Laughter
1. Leea in Pumpkin Patch
by PamStewart.Iowa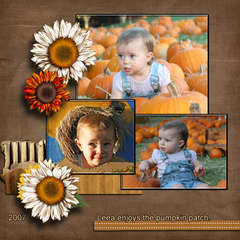 2. My New Booster Seat
by Marcilb
3. Elephants on display
by Nannyfeb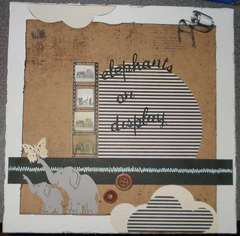 4. Freshman
by Msmama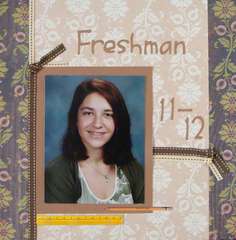 5. 6th grade band rocks
by Joannie
6. Zoe
by Carbphrek
*6. Explore Together
by SonjaC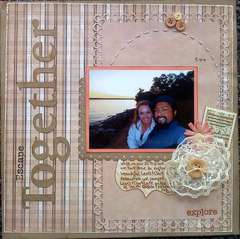 7. Mudding
by Pam In TX
*8. Laughter
by Tracy F
9. Hunting Eggs!
by Sasload4
*10. M for Melanie
by Lookin4newideas
11. timeless beauty
by Vincarash
Week 4 - Bellflower Purple
Inspirational Quote :
"April hath put a spirit of youth in everything." ~William Shakespeare
Twist :
Young and Old Alike
Sample :Bobby Dog
by GentlewoodFarms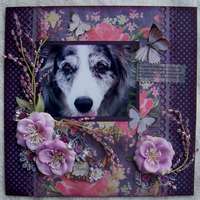 1. Road Trip
by Carbphrek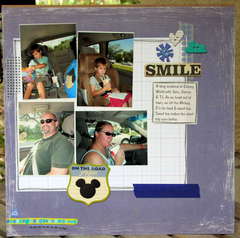 2. Nash
by PamStewart.Iowa
3. Sisters
by Pam In TX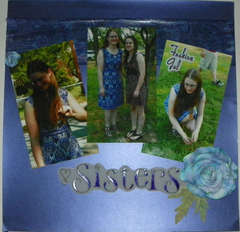 4. Playtime is Over!
by Msmama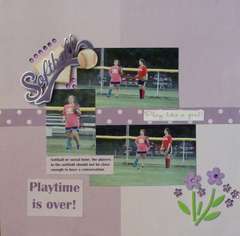 *5. Easter 2012
by Sasload4
*6. Young and Old Alike
by Lookin4newideas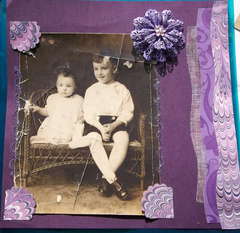 *7. 3 Generations
by Tracy F