I came across this neat challenge over at the Scraputante blog,
so I decided to post this challenge here and invite all of you to play along with me
There are so many beautiful French lines coming out: We have Glitz Designs French Kiss, French Canadian Harmonie's Shabby Love and now Prima's En Francais...
So, here is the challenge...
1) please let me know if you will be participating in this challenge
2) Post your project here by April 30. Your project can be a layout, digital layout, altered project, or card.
3) your project must include at least three of the following: an eiffel tower, a french word or phrase, a fleur de lis, french blue, french food, beret. Interpret it as you wish!
4)On May 1, I will ask that you submit to me your top 3 via private message. Please do not choose you own layout as you will get one vote just for voting. I will set up a poll and everyone will vote for the winner.
5)The winner will receive a RAK from me.
Most of all have fun with it!
March's Winner! GentlewoodFarms!! Congratulations!
Oh To Be In Paris In May
By
GentlewoodFarms
April Participants:
1.
Le Baiser (the Kiss)
By
Dollscrap
2.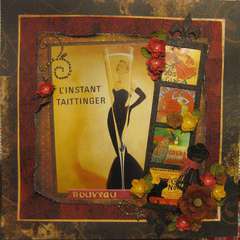 Nouveau
By
MrsAnnieS
3.
Bois d'arc
By
GentlewoodFarms
4.
Feeling French Layout
By
Joydee1963
5.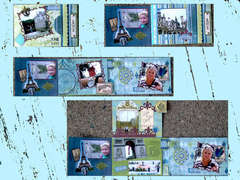 Ville de Paris book part 1
By
SnowDog
Ville de Paris book - part 2
By
SnowDog
6.
Gastronomique Magnifique
By
Ladybing Tammy
7.
Le Romance
By
Dawna.s Place
8.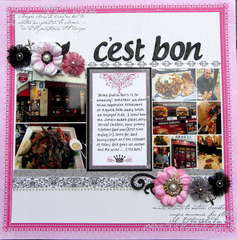 C'est Bon
By
Parisdame