Hey Neighbors!
We have a really exciting class on Live with Prima tonight with host Jamie Dougherty...she is going to share some really fun ideas and techniques using Prima's Resist Canvas Album covers..
Join us live or watch the recording when you get the chance...
Here is a link to our channel on ustream:
http://www.ustream.tv/channel/primaflower
Mixed Media Spring Journal with Jamie Dougherty
Thursday, April 19th at 6:30pm PT/ 9:30pm ET, 4/20-1:30am GMT/ 11:30am Sydney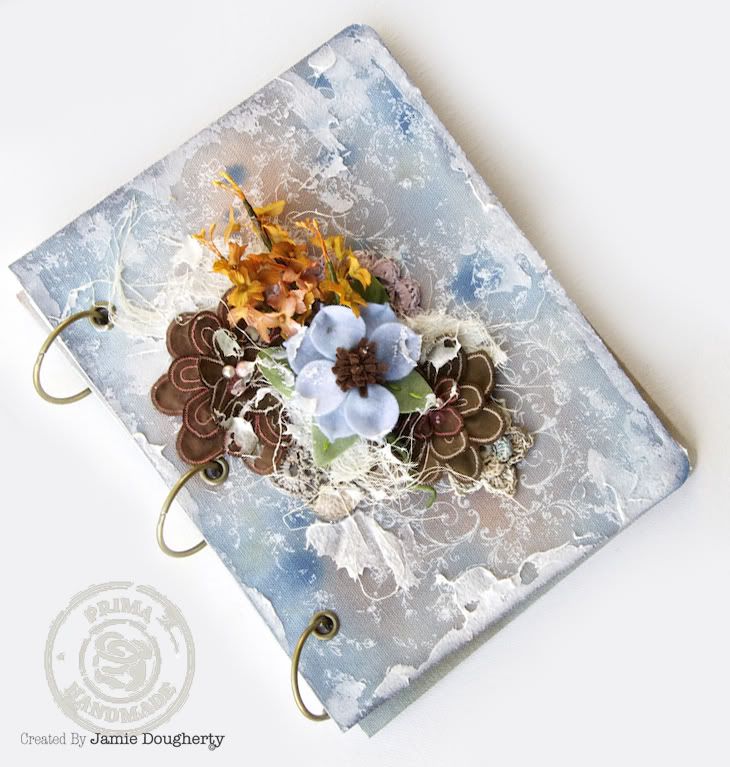 Jamie will be sharing some amazing ideas on how to use a variety of art mediums, on the brand new Mixed Media Album from Prima. Learn how to blend colors on canvas and see some of the amazing possibilities when using dimensional art mediums. And get a look at the interior aspects of the album as we work on a few of the different pages inside.
Prima Products:
557942- Mixed Media album
557973-Mixed Media Cover
529833-Natural Obsessions Botanical
558543- Sassy Aqua
548759-Love Note Collection Moulin
538583-Mini Bouquet Alyssa
Extra Materials:
Fiber Paste or Molding Paste (Brand Used Golden)
Ranger Adirondack Color wash (Denim and Mushroom)
Ranger Tim Holtz Distress Ink (Weathered Wood)
Tattered Angels (Golden Terracotta, Cornflower Daze chalkboard Mist)
Water Mister
Gesso
Palette Knife or Old Credit Card
Liquid Adhesive