Hey Neighbors-
We have another great class on Live with Prima! Drew Scott is going to create a handmade mini book using Prima's Songbird collection. This little book has fun pockets and cool embellishment ideas...
Join us for the class here:
http://www.ustream.tv/channel/primaflower
If you can't make it to the live show, then watch the recording on the same channel page. The classes appear immediately after the show has ended.
Pretty Pockets and Pages Mini Album with Drew Scott
Thursday, May 10th at 6:30pm PT/ 9:30pm ET/ 1:30am GMT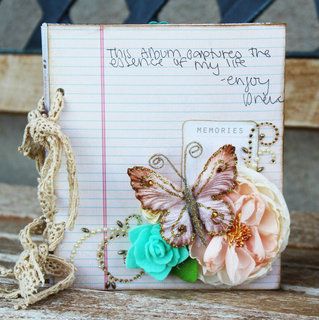 Join teen instructor, Drew Scott as he creates a very pretty album filled lots of great ideas for making your own custom pages. The color palette is made up of soft pink and green tones with many lovely patterns from the Song Bird collection by Prima.
Prima Products:
844042 - 12x12 Songbird Mosaic
844035 - 12x12 Songbird Zephyr
844011 - 12x12 Songbird Collage
844073 - 12x12 Songbird Tag-it
844059 - 12x12 Songbird Lineage
552091 - Meredith Flowers in Mer
557676 - Laraine Flowers in Sorbet
557997 - Hermosa Flowers in Teal
547189 - Parfait Flowers in Blush
544515 - Say it in Crystals
Extra Materials:
Paper trimmer
Liquid and Dry Adhesive
Bone Folder
Prima Comfort Craft Knife
Distress ink - Gathered Twigs
White Paint
Glitter