Posting of layouts begins June 1, 2012!!
Layouts must be
new as of June 1, 2012
. And don't forget to public embed so I can post them here!!
Layouts need to be
posted by the last day of the month, June 30, 2012
Please post your layouts with both pages together in one photo, this will make it easier to get the full effect of the pages.
You are responsible for making sure your layout is on the front page. Just because I loved on it, do NOT assume that I remembered to post it.
***~Public Embed and Upload to Challenge~***
1. Once your LO is uploaded to the gallery Go to your gallery and click on it. Next click "EDIT IMAGE"
2. Under small pick of LO check box for "Allow PUBLIC EMBEDDING"
3. Click "SUBMIT
NEXT, to Upload to the Challenge Thread...
1. Go to box that says "Share"
2. Click the 'Share Anywhere' option
3. A Box will open up with a small pic of your LO. Where it says 'Embed This Image' select "IMG CODE" above the image.
4. RIGHT CKICK and COPY the code it gives you. (you can also change the size of the image if you desire.)
5. Go to Challenge
6. Go to any Reply Box and RIGHT CLICK and then PASTE the code.
Here we go.....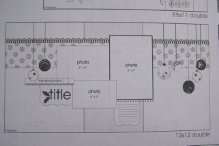 June 2pg
By
Lindaj3
*IMPORTANT* Please stay up with the challenge, there are gonna be some other sketches added threw out the month for fun and challenge...............stay tuned.
May Winner
*Birthday*
By
Biro