Hey Neighbors!
We have another fun class tonight with Jamie Dougherty on Live with Prima. She is going to create a double page layout using the Printery collection by Prima. This and all of our classes are free! To join the chat-create a login on ustream, go to our channel and start typing in the chat box...hope to see you there! Let me know if you have questions!!
See the class live or the recorded video later here:
http://www.ustream.tv/channel/primaflower
Vintage Layouts with Jamie Dougherty
Thursday, June 14th at 6:30pm PT/ 7:30pm MT/ 8:30pm CT/ 9:30pm ET
International- 6/15 at 1:30am GMT/ 11:30am Sydney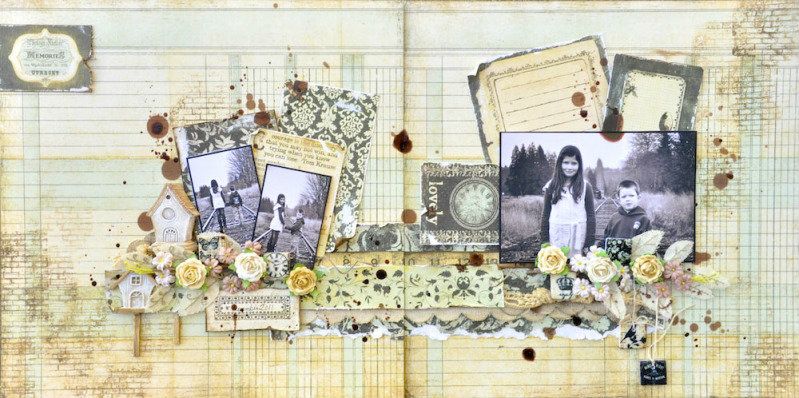 Jamie will show you how to create these vintage inspired pages using the Printery Collection by Prima. This class includes unique distressing and stamping techniques that will take your page to the next level to give it that vintage look.
Prima Products:
843496- Printery Pressman-1 sheet
843526- Printery Page Four-1 sheet
843533- Printery Monogram-2 sheets
552688- Sherwood Rose Truffle
551308- Printery Tiles
890834- Resin Birdhouse
891251- Knotted Wood Chalk Ink
549565- Aire Collection
551018- Clear Brick Stamp
850470- Clear checker
553715- Grove Vine- Beige
890940-Distressing tool
890933-Cutting Mat
Extra Materials:
Paper Trimmer
Scissors
Liquid adhesive
3D foam squares
Hole punch (preferably crop-a-dile)
Ranger Alcohol Ink-Ginger or other brown tone
Tattered Angels Glimmer Glaze in a brown tone
Black Pen