Sorry we are now CLOSED. Invitation Only
This is a thread for grans of all ages to share their love of scrapbooking and/or other crafting projects. You MUST be a grandparent to join this thread and actively involved with scrapbooking or crafting projects. We love to chat about all kinds of things but it is PRIMARILY a scrapping thread. If you would like further information, please contact me.
When you put up your first post, please answer the following questions so we know a little bit about you.
1. Your first name
2. Your date of birth (Nope, year isn't necessary)
3. How many, if any, children? Tell us about them.
4. How many, if any, grandchildren? Of course you'll tell us about them!!
5. How long have you been scrapping? Paper, digi, hybrid?
6. Where do you live?
7. Any other hobbies?
8. And anything else you'd like to tell us!!
MEMBERS:
Tishd - Tishie - (BD 8-9)- MAINE
scrappin 2 - Cathe (3-18-1948)- ILLINOIS
memex9- Betsey - (BD 04-08-39)- FLORIDA
Chark - Char (BD 10/3/1956) - WASHINGTON STATE
Sunnydi - Di - (BD 3/3/1947) - WASHINGTON STATE
Bears99 - Jo - (BD)3/17) - NEBRASKA
cdjohnson - Cheryl (BD) 1/13/1966 - KENTUCKY
tneal40 - Teia - (BD 3/21) - OREGON
Oakhills - Ann - (BD 12/27/1944)- LOUISIANA
Geebaw - Pam (BD 8-18) TEXAS
Grandma Sue - Sue - MISSOURI
JoJonoons - JoJo (BD 8/25) - NEW HAMPSHIRE
New Challenge:
due August 31, 2013
Choose a layout you did for a Challenge (either on here or for another scrap site)... and use it as your Inspiration.
Twist: use a piece of black ribbon on layout.
When you share your layout with us also share the layout you used for inspiration. It will be fun to see what changes (if any) you made.
***PREVIOUS CHALLENGE***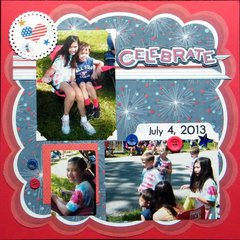 Celebrate
By
Scrappin 2
Milk cans & melons
By
Oakhills
Peas??
By
Cdjohnson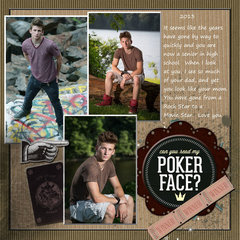 POKER FACE
By
Tishd
Summertime Is Flip-Flops and Popsicles!
By
Memex9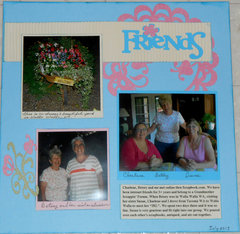 Friends
By
Sunnydi