Well, I think I'm done with 2010. I might do a LO later about our dog Henry whom we had to put down a couple days before Christmas, but it's still too hard. Maybe one day.....
Here's my last three of 2010.
This first one I lifted from Mel. I just love how she did her Christmas cards for 2009 and 2010. Here's the link to her LO:
http://www.scrapbook.com/galleries/101158/view /3720265/...
Christmas Cards 2010
By
Scrapn Mama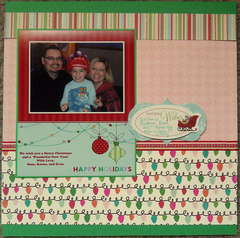 Our Family Christmas Card 2010
By
Scrapn Mama
Good Friends Christmas Cards 2010
By
Scrapn Mama