Hello, Darksiders and Steampunks!
I love all the creativity and artistry I see here at scrapbook.com by all of its members and I was a member of this site for some time before I noticed that there wasn't too much of the darker side of scrapping represented here. And by darker side I mean the use of darker colors, subjects including Goth, Punk, and Emo, or styles like steampunk and distress. I love the Darker Side and want to see more of it!
This challenge will be a place to share all your dark, quirky, steampunk, and unusual projects. Don't be scared to share!
So the challenge is to: Create layouts , cards, tags, altered art, etc... that are out of your comfort zones. Come on over to the dark side!
I love to check out what unusual observances are in each month and get inspired from them. September is National Honey Month. Lol. So for this month our challenge will be
Bees and Honey!
You can use anything having to do with bees, honey, honeycombs; whether it's the colors yellow and black, their sting, or using honey in a recipe! Honeycomb shapes are all the rage these days, so feel free to use those as well!
You can interpret the challenge any which way you like but remember to keep it dark! Let your imagination and your dark side loose! Have fun! I can't wait to see what you all will come up with!
Rules for this challenge:
1. Please post your projects between
September 1
and
September 30, 2012
.
2. In the beginning of the next month, I will choose a winner randomly either by using a random number generator or the old tried and true names in a hat method.
3. Everyone is welcome to join this challenge at any time
4. Post as many projects as you like for this challenge. Each one will count as an entry. Entries must be submitted before midnight of the last day of the month.
5. If you receive love, please return love
6. You must participate regularly (at least a couple of posts throughout the month) to be entered in the drawing
7. If you've won the previous month, you can only share your pages this month. You are eligible to win again the following month.
Linking Layouts to the thread:
1. Go to the layout in your gallery.
2. Go to the Share section on the left-hand side and click on 'Share Anywhere'.
3. Click on 'IMG code' button.
4. Copy and paste the code which starts [url...] into the forum thread.
Allowing Public Embedding:
1. Go to the layout in your gallery.
2. Click on 'Edit Image' tab at the top on the left side of the layout.
3. Scroll down to the bottom left side.
4. Check the box that says, 'Allow Public Embedding'.
The winner of the challenge will receive a lovely RAK from me!

Projects for entry:
1.
Stempunk mini Canvas
By
Pam In TX
2.
Stempunk mini canvas
By
Pam In TX
3.
girly GAL
By
Nikki Love
4.
Give Thanks Darker Side Challenge
By
AuntJo
5.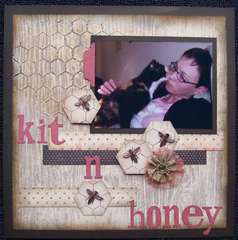 Kit N Honey
By
GentlewoodFarms