For this swap let your imagination go wild and create a few works of art with a Christmas theme. Tags are due to be mailed to me by DEC. 10th. We have 4 groups of tags: Santa, Snow, Tree, and General Holiday (Anything Christmas or New Years goes).
Below find two examples from our own sb.com gallery: Yes, we are expecting your work to match the quality of these samples!!:
Made by ekskou
Made by txerica
The tags themselves:
This swap will be a 5 + 1 tag swap. You will make 5 to mail to me and keep one for yourself.
Tag size...should be either a #8 standard size shipping tag (6 1/4 x 3 1/8) or any shape that is roughly around 5-6" long.
Tags need to be made of a sturdy material of your choice, preferably chipboard.
This is an elaborate tag swap. All tags MUST include top of the line products and at least five embellishments (suggestions include glitter, hat pins, buttons, flowers, paperclips, mousetraps, ribbon, staples,lace, rhinestones, charms, pearls, beads, and etc.) and of these five, three must be different. Example you can have 3 flowers, one ribbon, and a paperclip. You cannot just have 5 flowers.
You must also use two different techniques on your tag (such as pop up dots, fussy cutting, chalking, sewing, inking the edges, paint splatter, etc.) NO flat tags allowed for this swap...they must all POP and be dimensional, covered with gorgeous papers and/or fabrics and be loaded down with quality embellishments!
The backs do not have to be covered..
On the back of your wonderful creation, please let us know you created it.
These tags need to be very elaborate. They must be adorned with embellishments and be something that you would be proud to receive. Whether you use a ticket, print a poem or use vellum sayings, your tag must "say" something. It can be one word or it can be phrases, but it must tie into our theme. Suggestions include Happy Holidays, Merry Christmas, Happy New Years, Our Tree, Let it Snow, etc.
Your tags DO NOT have to be the same. Create 6 very unique tags, if you so desire or send in 5 of the same design tags!
It is VERY IMPORTANT that you do your BEST work on these! The bar is set high, but you will be receiving fabulous works of art so don't hold back on the creativity!
Please post pictures of your completed tag or tags in your gallery and here.
Packaging and Mailing:
The tags must be placed into a ziploc bag or some other type of plastic bag to be sent in to keep them safe from damage during shipment.
Tags should be mailed to me no later than Dec. 10th. You must use a delivery confirmation and post that number to the group.
Please provide a return envelope OR package in a manner that your envelope can be reused. I would prefer to recycle. I will ship to the return address on the package unless otherwise noted.
Please package swaps in a ziplock bag to protect from the elements or accidents in shipping.
Include the same amount of stamps/funds that it cost you to mail the package to me PLUS an additional 2 stamps. (forever stamps work great in the US) Please do not send the printed metered strip as they expire immediately.
I will PM you my address.
Please note: your goodies will be shipped back to you by me approximately two weeks after the swap closes. This allows time for all your gorgeous creations to get to me. So since this swap closes Dec. 10th...your goodies will be shipped back to you, hopefully by Christmas.
General Rules:
Please leave a comment below to join this swap. Please tell us what we should call you.
Weekly check-ins are required. A simple hi or jci (just checking in) is ok. Your last check in should be when you have received your package back.
Please keep in mind that we take flaking very seriously. Do not sign up for this swap if you cannot complete it. These are due during a very busy time of the year. If life gets in the way, please have the courtesy to let us know.
Please let us know when you've shipped your tags (and post you DC #) and when you have received your swap back.
The main rule is to have FUN!
Santa Tags
pennysan/Penny
all4ty/Pam
mwendt7/melissa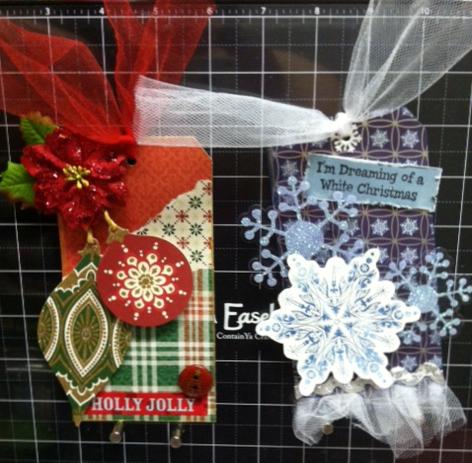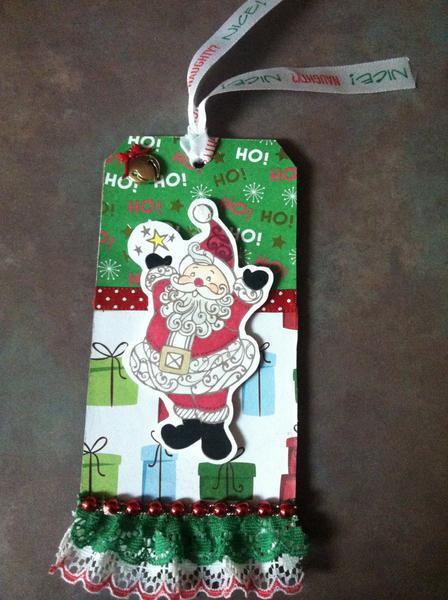 tcletoaddison/Toni
emcgsmom
Sassy Suzi
Tree Tags
pennysan/Penny
all4ty/Pam
mwendt7/melissa
tcletoaddison/Toni
Snow Tags
pennysan/Penny
all4ty/Pam
mwendt7/melissa
Melissa Birlem
JessicaLB
ChristieAnn45
Chaton 13
General Holiday Tags
pennysan/Penny
all4ty/Pam
mwendt7/Melissa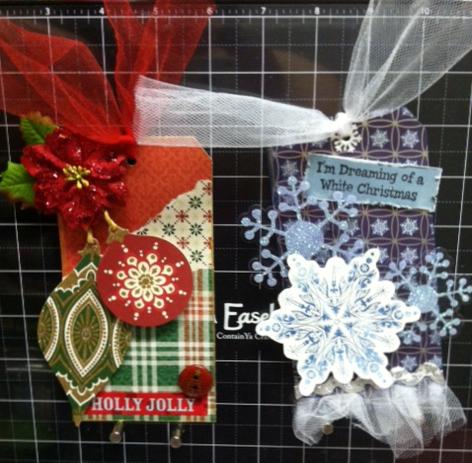 provinca/Anna
Diamond Events by Tiffany/Tiffany
lunareclipse
jacquie44 /Jacquie
tcletoaddison/Toni
euroalien/Yvonne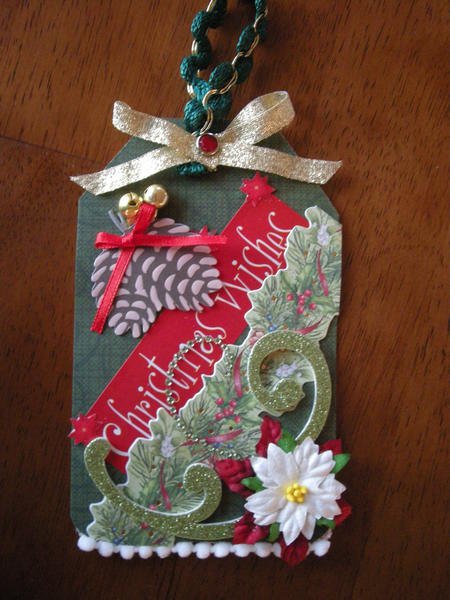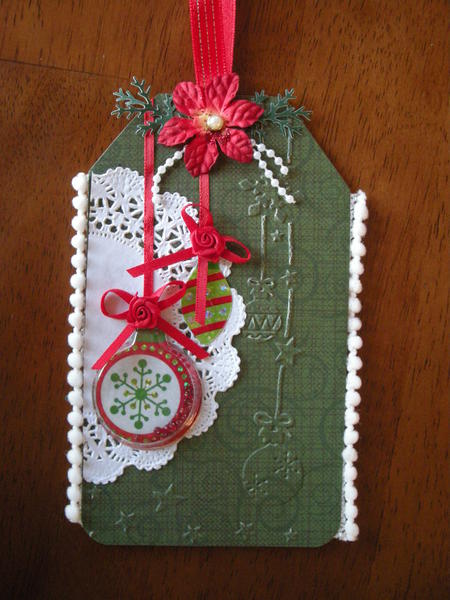 LaTarris
Sassy Suzi
under5feet/corky
ChristieAnn45
sciberrasjjj/julia