Distressed in October Challenge.
Welcome to the next round of distressing Open from
until

!!! OCT 31!!!

.
Any new information will be in
red
.
This is a month long challenge to show off your distressed layouts. Share as many as you like (as long as they have some distressing), but pick one for the challenge. Be sure to note if it's for the challenge or for sharing because I stream line the front page with both.
~~One Catch you must check in at least twice to be in for the poll, and you must try to leave comments on others (if you get love, give love-live like hippies). I will link your lo to the first page.
~~For this month's Twist ~~~add a florish or make it a fall themed layout.
If you do add a flourish my dear friend Cindy is hosting a flourish challenge
here.
Also if you make a fall theme my friend Anna is hosting a fall challenge
here.
THE RULES:
*Your lo has to be new as of
Oct 1st
, of this year it can be used for other challenges.
**Upload your lo here by
Oct 31st
SB.com time
***You can enter one lo for this month!
****It is your responsibly to make sure your lo is on the first page for voting
*****Single or double page LO's are fine. Paper or Digi. Any size is allowed too!
******When the challenge has been closed, you can pm me your top ***THREE****layouts.
*******Don't vote for yourself as you will get a vote from me for sending in your votes.
********Share the love
ALLOWING PUBLIC EMBEDDING:
1. Go to the layout in your gallery.
2. Click on 'Edit Image' tab under the layout.
3. Scroll down to the bottom left side.
4. Check the box that says, 'Allow Public Embedding'.
LINKING LAYOUTS TO THE THREAD:
1. Go to the layout in your gallery.
2. Click on 'Share AnyWhere' on the 'share' tab beside the layout.
3. Click on 'IMG code' button.
4. Click on the circle closest to LARGER
5. Copy and paste the code which starts [url...] into the forum thread.
So what does JCI, MMS, and ACU mean?
Acronym List Link
Winners' Circle
June 2012
Red, White, And All Boy
By
Sarahmacnificent
May 2012
Every Minute
By
Sarahmacnificent
April 2012
California Coast
By
DreaSlee
March 2012
EVERYONE WINS
Feb 2012 winner: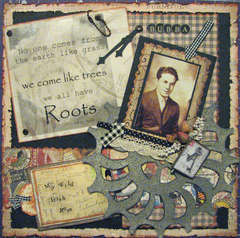 MY WILD IRISH ROSE
By
Jojo Noons
and also
no title
By
Star77
Jan 2012
~Confident~ SwirlyHues Jan Challenge
By
WendyG-SA
Past links
Get Distressed in 2012
Feb 2012
March 2012
April 2012
May 2012
June 2012
July 2012
Aug 2012