Hi Neighbors!
We have another great class on live with Prima! Jamie is transforming a fabric house shape into a mini album and it is adorable...
See our FREE live classes take place here:
http://www.ustream.tv/channel/primaflower
(and this is the place to watch all of our previous shows too)
Hope to see you there!
"Home Sweet Home" Mini with Jamie Dougherty
Thursday, October 18th at 6:30pm PT/ 9:30pm ET
10/19-1:30am GMT/ 12:30pm Sydney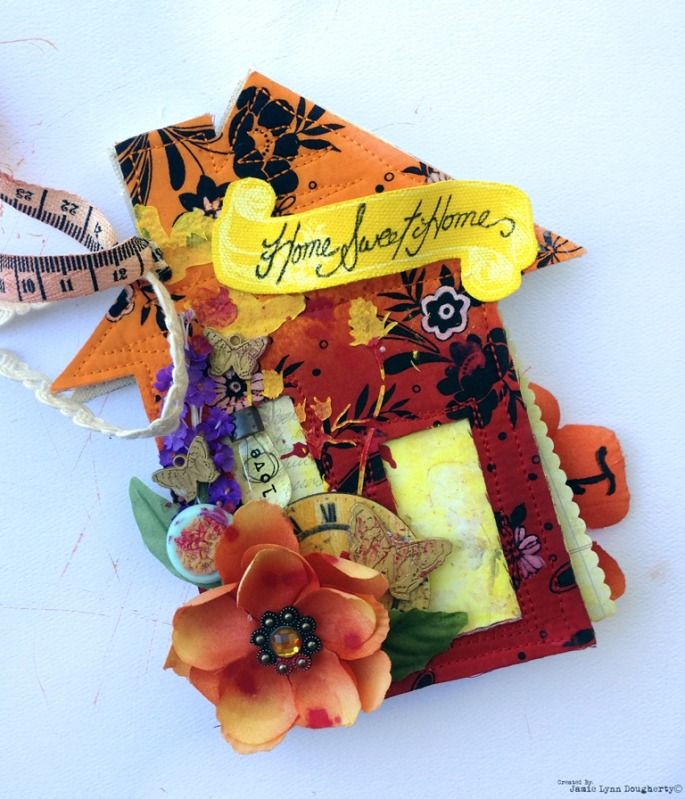 In this mixed media mini class, Jamie will share with you many different ways to create the popular ombre technique using sprays, inks, and paints on a Prima canvas shape. This little book holds lots of big ideas and so many clever techniques throughout its pages!
Prima Products:
561994 Aria Orange
538569 Mini Bouquet Rebecca
559755 Metal Trinket String Butterflies
559243 Zephyr Wood Trinkets
559854 Zephyr Buttons
891541 Vintage Findings Bulbs
554989 Almanac Trim
920104 Canvas Shape by Donna Downey
844479 Zephyr Celeste
844493 Zephyr Zephyr
560997 Resist Canvas Banners and Tickets
Extra Materials:
Watercolor paper
Sprays-Dylusionals by Ranger in orange, red and yellow
Paints Acrylic and or water colors
Prima Chalk inks
Hole punch
Liquid adhesive,
3D Foam Tape or Squares
Stapler
Scissors
Trimmer
Various masks (polkadot, floral, brick)