JANUARY QUOTE
Ring out the old, ring in the new,
Ring, happy bells, across the snow;
The year is going, let him go;
Ring out the false, ring in the true.
Lord Tennyson Alfred
Come join in the fun! This is a January themed kit swap. The following items are needed in this kit (minimum):
2 - 8x8 themed papers of the group you're in
2 - 8x8 matching cardstock
3 - handmade goodies to match the papers
2 - 12" ribbons to coordinate with the papers
OR
1 - 24" ribbon
1 - Handmade bling item
The above list are the minimum requirements. You can add more and are encouraged to put your personal touch to your kit. Make it something you would love to receive.
RULES:
1)You must check in at least once a week.
2)Your kit must be FINISHED by 1/23/13.
3)you must post a picture of your kit. Then I'll post on the front page.
4) PM me with your name and address no later than 1/22/13. (If you swapped the past two months, then I should still have it.)
5) I will pm you on 1/24/13 with your pal's name and address. If you haven't completed your kit, by the deadline, you won't be able to swap out. It's not fair for some to be on time while others wait until the last minute and don't get it done in time or forget about it and someone is left out. If everyone has their kits finished or in the process of finishing them, we can swap earlier!
6) Most important, HAVE FUN!!!
Sign ups will be taken until 1/22/2013 but you must have your kit done 1/23/2013. Pals names will go out on the 25th.
This month's themes are:
Green and white flowers for snowdrop
Garnet (January Birthstone) and Gold (Gold discovered in California, January 24, 1848)
snowflakes
************************* ************************* ************************* **********
** Green and white flowers **
1. Sally -
January kit swap- green and white
By
Lookin4newideas
2. Susie -
Jan Kit Swap
By
Mcaruth782
3. Kris -
Green and White Flower kit
By
Krispyb
4. Carol-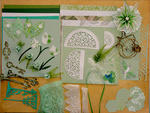 January Kit Swap - Green and White kit
By
NMscrapper
5. Pam -
Snowdrops kit
By
Pam In TX
6. Toni -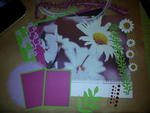 White and Green Flowers
By
Tcletoaddison
7. Sandra -
JANUARY KIT SWAP - GREEN AND WHITE FLOWERS.
By
Sasload4
8. Teia -
January Kit Swap, White flower
By
Tneal40
9. Heather -
Jan swap kit
By
Hhat419
** Garnet and Gold **
1. Sally -
January kit swap Garnet and gold
By
Lookin4newideas
2. Julia -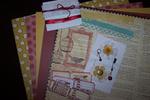 Jan Kit Swap
By
Sciberrasjjj
3. Kris -
Garnet and Gold Kit
By
Krispyb
4. Carol -
January 8x8 Kit Swap - Garnet & Gold
By
NMscrapper
5. Pam -
Garnet kit
By
Pam In TX
6. Toni -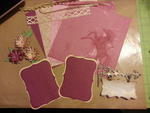 Garnet and Gold
By
Tcletoaddison
7. Sandra -
JANUARY KIT SWAP - GARNET AND GOLD
By
Sasload4
8. Teia -
January Kit Swap, Garnet n Gold
By
Tneal40
9. Heather -
Jan swap kit
By
Hhat419
** Snowflakes **
1. Sally -
January kit swap
By
Lookin4newideas
2. Susie -
Snowflake Page Kit
By
Mcaruth782
3. Kris -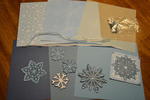 Snowflake Kit
By
Krispyb
4. Pam -
Snowflake kit
By
Pam In TX
5. Toni -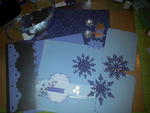 snowflake
By
Tcletoaddison
6. Suzi-
January Kit Swap - Snowflake
By
Sassy Suzi
7. Sandra -
JANUARY KIT SWAP - SNOWFLAKE
By
Sasload4
8. Teia -
January Kit Swap, Snowflake
By
Tneal40
9. Heather-
Jan swap kit
By
Hhat419
10. Marci -
January 2013 Kit Swap
By
Marcilb