The Scrappy Supplies Hoarder, you know who you are! (And, be honest, we're all guilty of it at one time or another!) Do you have one or two (or more!) coveted papers or paper lines that you just can't cut into?! How about a pad of papers you haven't touched, but had to have? Do you have a special package of embellies you simply refuse to use? Well this challenge is for you! Your challenge is to step up, admit to your hoarded supplies and USE them!
*Rules*
Here's what to do to enter:
1. Bite the bullet and create a page, card or project with a supply item (or two, or three) that you've hoarded for at
least
a year. Your hoarded 'supply' could be anything - embellishment, paper, an old Cricut cartridge you bought, but never used.
2. Post your project here for us to all cheer you and clap you on the back!
3. List the hoarded items you used with your post so we can go search our stash for them!
February Twist:
It's technique time! Time to use those masks, stencils, inks, mists, embossing folders, die-cut template, and other technique tools you bought forever ago and have never worked up the nerve to use! (I know I'm guilty of it for sure!) This month, break out some technique supply you've never used and USE it on a project or page! (I, myself have probably 20 mask templates I had to have, but have never used!) And let's bend the rules a little... for this twist, your technique item doesn't have to be older than a year.
Note
: This is a fun challenge and not meant for competition - just challenging us to use those most coveted treasures we've held onto and get a little love in the process! Feel free to enter at any time this month and as often as you like! We all spend our hard-earned money on fun goodies, it's time we used them!
I will do my best to keep the front updated with everyone's work, but don't let that stop you from continuing to create and break out your hoarded goodies!
Now, let's see those projects!
************************* ******************

Reward...Missing Sock!
By
Marcilb

Swirlydoos Ultimate Design Challenge Wk 3 - Dragon Box
By
SnowDog
be happy **Flamingo Scraps**
By
Erin Reed - Ekr1432
Sweethearts then...
By
Marcilb
Happy Girls Are The Prettiest ~*Nuts About Sketches*~
By
GentlewoodFarms
Cute Christmas PJs
By
Arteshamac
I Love Your Smile
By
Mia1979
Fun at the Park
By
Julie101
Finally
By
Mycowsnz
Girl In The Park
By
GentlewoodFarms
So Much better
By
KimKV
Fun Times
By
BoBecca77

Villa Julia
By
BoBecca77
These are the women I come from
By
KimKV
I (heart) Cousin Camp
By
BoBecca77
Christmas 2010
By
KimKV
Mother and Daughter **Flamingo Scraps**
By
Erin Reed - Ekr1432
Pinewood Derby 2013
By
Erin Reed - Ekr1432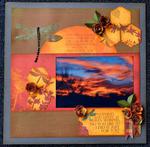 Heaven Whispers *~*Nuts About Sketches~*~
By
GentlewoodFarms
Cherish
By
GMFTS
Aquarium
By
BoBecca77
church
By
Tinadn
Kona
By
Apa Kabar
Sweet
By
GMFTS
My Grandmother
By
GentlewoodFarms
Me, Myself & I
By
LREA
Mom to Be
By
Marcilb
I Mustache U a Question Do You Like Fake Facial Hair?
By
GMFTS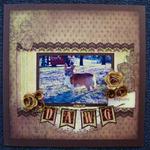 Farm Dawg
By
GentlewoodFarms
My Funny Valentine (Project 52: Week 6)
By
SonjaC
Bath Buddies
By
SonjaC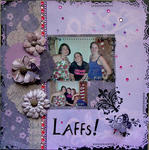 Laffs!
By
NMscrapper
The Little Rascal
By
GMFTS