Welcome to the monthly BOM Challenge for March 2013.
This is a monthly challenge to help those who want to make a Book of Me (BOM) or expand their BOM or just get motivated to work on their BOM. I'm making it a monthly challenge as that seems to give us all more urgency to make us work on a project. Couple it with some of the other challenges out there- Page Maps, Monthly Sketch, Monochrome, Sewing... There are so many & you'll at least get one LO done for YOU.
How many of us inherited an album of pictures with little to no notes about who or what was going on? So many times we scrap our family, but not ourselves- as if we are less important. I so wish my mother had put a note or something behind some of those photos & now she's gone & I cannot ask. Leave something for the future generations about the magical & wonderful person you are.
Collections: What do you collect? Do you have a collection you've worked on for a long time? Are you picky about the items within the theme for your collection? Is it small or large? Does it spill over into other areas of your home's decoration? What got you started collecting this item- did someone give you something and it has grown or is it something you've always liked and gathered as time has gone on? Tell the story about what makes it special. Is there a star in the collection that you prize above the others? Take some photos of the collection to go with your narrative about it.
This can be a 1 or 2-page LO. It does not have to have pictures, but you can put whatever you like. The only rule is it be about something you collect.
Here's a 2nd & fun BOM topic- When you leave the house- whether it be to go to work or just out- what must you carry with you no matter what? Take a photo of those critical objects and explain why you must have them.
Most of all, have fun, share as much or as little as you want, give positive feedback & leave love as we all need some of that about our work.
No sign-up necessary- just jump right in :jump:
Please let us know the name you like to be called if it isn't in your signature block.
LINKING LAYOUTS TO THE THREAD:
1. Go to the layout in your gallery.
2. Go to the Share section on the left-hand side under Share A Link and click on 'Link/Embed Image'.
3. Click on 'IMG code' button.
4. Copy and paste the code which starts [url...] into the forum thread.
ALLOWING PUBLIC EMBEDDING:
1. Go to the layout in your gallery.
2. Click on 'Edit Image' tab at the top on the left side of the layout.
3. Scroll down to the bottom left side.
4. Check the box that says, 'Allow Public Embedding'.
Participants:
CharCats7 (Char)
babigirl (Shatema)
KimKV (Kim)
Faithscrapper (Paula)
wapygirl (Jacki)
jazzescrapper (Sue)
GentlewoodFarms (Pat)
lindaj3 (Linda)
Scrap-Police (Kathy)
msmama (Coleen)
Submissions:
1)
My Collection
By
Msmama
2)
collectable
By
Wapygirl
3)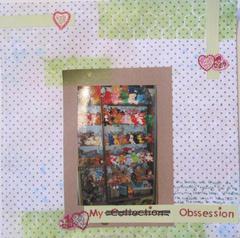 My Collection-Obsession
By
Beck_bear
4)