Hi Neighbors!
Today, Frank will be creating a beautiful canvas using the brand new Ladybird collection on Live with Prima. We have started our Tuesday afternoon shows for our viewers and we hope that you will join us for this new series!
All classes are FREE and recorded to watch later.
See the class here:
http://www.ustream.tv/channel/primaflower
.....................................
Feather Wall Art with Frank Garcia
Tuesday, March 26th at 11:00am PT/ 2:00pm ET/ 6:00pm GMT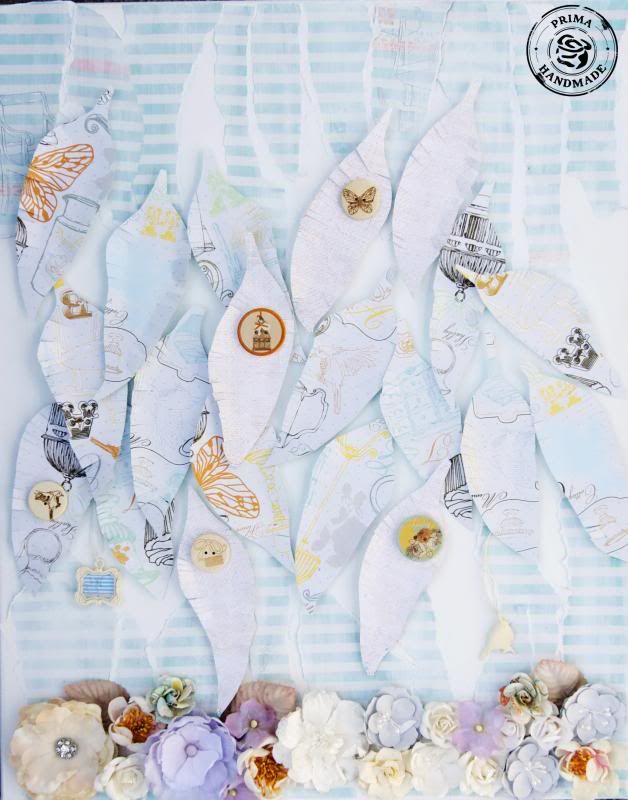 Frank created a beautiful canvas using an array of feathery shapes cut from papers, for a soft billowy look that will add charm to any room in your home. He also uses a variety of flowers, trinkets and wonderful techniques on this canvas, which will inspire you to recreate one of your own!
845391-Ladybird-"M" Lady
845384-Ladybird-Cottage
563378-Vintage Trinkets-Ladybird
564971-Wood Buttons-Ladybird
562106-Bel Canto-Cream
561888-Bravo C
567071-Joulee Marble
566869-Troika White
565756-Frost Snow Drop
565770-Frost Gypsy Roses
Extra Materials:
Canvas
Gesso
Blue Mist
Twine