Welcome to the Monthly Sketch Challenge!!
One of my favorite & most used tools in my scrapbooking happens to be sketches. I've been using them for years & love how a great sketch makes my pages so much simpler to put together--especially when you feel like you're out of inspiration for the LO you want to create. So this challenge is for anyone in need of a little creative jump-start or inspirational push to get them back to preserving those treasured memories...and it's for those of you who like me, have used sketches and know how valuable a creative tool they can be! : )
Ready to Play? If so, here's how!
1. Reply to this topic & let me know you are game!

2. Every MONDAY during the month of April, [starting Monday, April 1, and ending Monday, April 22], I will post a new sketch that you will have UNTIL THE CLOSING DATE OF THE CHALLENGE to complete, upload & share w/the rest of us!!

3. Any size LO 6x6 and larger is welcome!

4. Digital LO's are also welcome.

5. Players may join at anytime during the month and DO NOT have to complete all of the sketches posted.

6. COMMENTS~Everyone loves to get comments, but it is NOT a requirement of participation in this challenge & it is entirely up to each individual player to leave them or not.

7. VOTING & PRIZES~NEW CHANGES!! Let's try something a little different-instead of having a regular poll at the close of the challenge, PM me w/your FAV LO for each individual weekly sketch, just 1 FAV per week please! And please do NOT vote 4 yourself as I will award you a double vote just for voting! Based on the # of votes received, 1 artist per week will be named MSC FAN FAVORITE for the month! The artists voted FAN FAVORITES will then go into a blind drawing for a RAK of scrap-goodies from my own personal stash! Once a winner is drawn I will post it to the thread & contact them w/further instructions.
~*WEDNESDAY'S are now going to be BONUS SKETCH DAYS!! That means I will post an additional sketch every Wednesday for your scrappin' pleasure! It will be entirely up to YOU whether you choose to do the bonus sketches~they are completely OPTIONAL and are only being provided for additional inspiration!*~
**~You are also always welcome to play along just for fun & all the scrappy inspiration & share your LO's whenever you complete them.
***~Public Embedding and Uploading to Challenge~***

1. Once your LO is uploaded to the gallery Go to your gallery and click on it.
2. Under small pic of LO check box for "Allow PUBLIC EMBEDDING"
3. Click "SUBMIT

NEXT, to Upload to the Challenge Thread...
1. First click on the LO you want to upload.
2. Scroll down to the "Share & Link" box on the left side of the page. Click the "Link/Embed image" option.
3. A Box will open up with a small pic of your LO. Where it says 'Embed This Image' select "IMG CODE" above the image.
4. RIGHT CKICK and COPY the code it gives you. (you can also change the size of the image if you desire.)
5. Go to Challenge
6. Go to any Reply Box and RIGHT CLICK and then PASTE the code.
~WELCOME & HAPPY SCRAPPIN'!!
*BONUS SKETCHES*
MSC ~ Bonus Sketch 1
By
MelissaW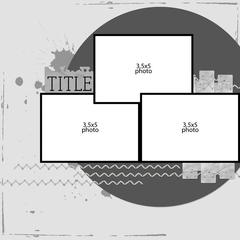 April MSC ~ Bonus Sketch 2
By
MelissaW
By:MelissaW
April MSC Bonus Sketch 4
By
MelissaW