Join Challenge Here:
~*~May Page Maps Etc~*~
Welcome to
Cycle #12
of the Page Maps ETC. Challenge. Go easy on me. I'm fragile.
This popular challenge has been hosted here at SB.com as long as I can remember. I inherited it from Nati who inherited it from Tammy, who told me last month that she was the original hostess! Originally, this challenge was specific to the Page Maps site and used old sketches from that set of archives. But last year, I opened it up to other sites as well, giving you a chance to really flex your scrappy muscles.
Unlike the Monthly Sketch Challenge, which posts a sketch (and a bonus) a week, the sketches here are all posted at once on the front of the month. That gives you a little wiggle room with your photos and your planning process. In the past, there have been four sketches posted - one for each week of the month - but since we all know that we're addicts and in need of support therapy, I'm adding a fifth sketch wild card special. No need to thank me since I'm in the same therapy group.
**New Voting Rules**
At the end of the cycle, when I have finished updating the front page after the due date, I will ask all players to
PM me with their top five favorites
for the entire challenge.
Random Dot Org will choose the winner from the top five vote getters.
**I think that the challenge of "going for the win" helps us all put our best work out there!**
Lots of inspiration! Lots of fun!
*******
RULES: We need SOME rules for fair play.
All LO's must be new as of the
first of the month
and due by
midnight (Scrapbook Dot Com Time) the last day of the month.
1.
DIGI and Regular LO's are ok to submit.
2.
Your post
and gallery descriptions
need to contain the Sketch Number you used.
3.
The sketches may be done in any order, at whatever pace you set for yourself. You do
not
have to do all five sketches!
4.
It is more blessed to give than to receive. You'll get back as much love as you give, so be generous with your comments in the galleries.
5.
You can stack this challenge with others to multi-task your projects and use your sketch projects in other challenges.
6.
If you have any questions please do not hesitate to ask. Any one of us is happy to help out a scrapper in need.
7.
A Word About Comments

I don't want to limit the number of players or exclude anyone who wants to play, but as you can tell from the list, this is a

VERY

popular forum and there is a certain

realistic limit

to how much time you can spend commenting on projects. Most members I've talked to here believe that it's better to get a

genuine, heartfelt comment

from someone who really wants to leave it as opposed to a "drive by" from someone who is only commenting because they feel like they have to. If you want to leave love, then by all means, you should do that. If you don't have time to do more than just drive by and wave, then we all understand that too. Jami Bishop, a wise woman in another forum says, "REAL LIFE IS MORE IMPORTANT." I'm stealing her words and adding them here."
Copyright Questions : The sketches are from various sketch blogs and open sites. They are part of the fair use act, and in general are for PERSONAL use only. It is not legal under copyright law for you to profit from the use of these sketches - in other words, you cannot legally use them to create a page that you then sell for personal profit. Play fair and use these sketches for your own personal pages and projects.
That's it. Have fun!
Players & Projects
1. Pat (GentlewoodFarms)
2. Olesya (OlesyaK.)
2,4
3. Melody (FinallyMama)
2,3
4. Sonja (SonjaC)
5. Carol (NMscrapper)
4
6. Becky (beck_bear)
1,2,3,4
7. Shatema (babigirl)
8. Shelly (swonders)
2
9. Jenny (justowen)
1,3,4
10. Renay (renaylucy)
11. Tayrah (AuntyT)
12. Linda (lindaj3)
3
13. Coleen (msmama)
14. Sandra (sasload4)
15. Betsye Rose (Rosita)
16. Sharon (Sewflake)
1
17. Tina (tinadn)
18. Lisa (Scrampernut)
19. Char (charcats7)
20. Deepa (rahulsmom)
4
21. Carol (SnowDog)
1
22. Lisa (LREA)
23. Norma (njr007)
1
24. Becky (AuntJo)
25. Bev (scrapperbee)
3
26. Bonnie (sbartist)
2,3,4
27. Ana (Scrappin_baby)
28. Pam (Pam in TX)
29. Chelsea (phxscrapper)
30. Karen (SplendidMoments)
31. Angie (JayAndXansMom)
32. (ScrappinBaby)
2,4
33.
34.
35.
*********
May's Top Five Picks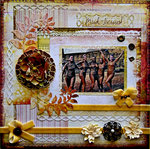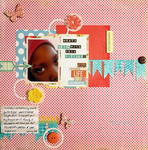 MAY WINNER chosen by random.org (#1)
Congratulations, Carol!
Mud-licious!
By
NMscrapper