Hey Neighbors!
We have a really fun album on Live with Prima tonight! In this class, we will be using Prima's Rosarian collection...
Tune in here to see this free class:
http://www.ustream.tv/channel/primaflower
Canvas Flower Pot Album with Cari Fennell
Thursday, May 2nd at 6:30pm PT/ 9:30pm ET
5/3-1:30am GMT/ 11:30 am Sydney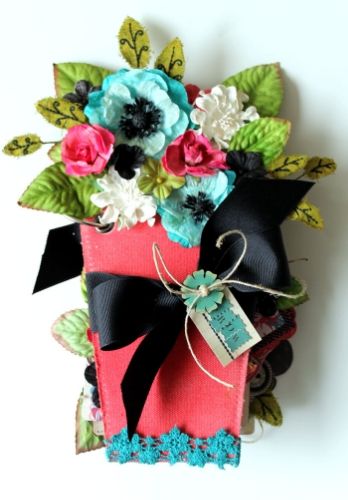 Let's transform a Canvas Coffee album and turn it into a Flower Pot bursting with beauties! This unique project is perfect for Mother's Day or a dear friend who loves to garden. We will be creating our inside pages using papers, cut outs and notecards. Of course no album is complete without a variety of Prima's gorgeous embellishments, and a few techniques too!
Prima Products:
922085-Donna Downey Canvas Coffee Album
553708-Grove Grey
559298-Wood Buttons-Rosarian
559083-Notecards
550014-Alphabet
844578-Rosarian Chambori-2 sheets
844554-Rosarian Bocella
562588-Rosarian Silentium
922238-Poppies and Peonies-Teal
561666-Soprano-Pink
545994-Innocence 2
921392-Cabachon Lace-Teal
Extra Materials:
Black Ribbon
Twine
Tag Punch
Gelatos-Red, Orange, Pink,
Ranger Distress Stain-Peeled Paint or Crushed Olive
Leaves