The pass couple months have been fun with this challenge so I am going to continue it.
I have been scrapping some large photos of my girls the past few months. I was running out of ideas and decided to go hunting when I came upon a challenge from 2008 by Pee_Nut23. I thought what a great idea and decided to see if anyone else is interested. I copied most of her rules.
Rules:
1) The photo must be either 8x10 or larger cropping is allowed, or 2 5x7s on one page or collages.
2) The challenge runs through July 31st.
3) You may enter multiple challenges.
4) Digital layouts allowed.
5) Must be a new layout as of July1st.
6) You may use a 2 page layout.
7) One layout per participant however you may share but please share layouts that fit this challenge.
*Please allow public embedding.
Let's have some fun.
Winner of last month per random is:
July entries:
2009 Family
By
AllAmy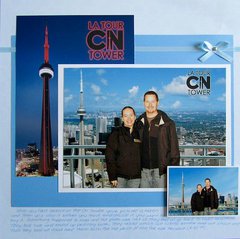 July Large Photo
By
Scrapanda
tv eyes
By
Marcilb
love always
By
YourScrapAttack
and mine: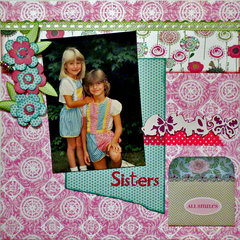 Sisters
By
Sassy Suzi