I just got done organizing my scrapspace and would like to share it!

Yesterday I got 3 Cropper Hopper vertical paper organizers for all my paper I use the most. Before I was using a storage tote for all of my paper and it was always difficult to thumb through and find what I wanted. Now it will be easy to just look through the vertical organizers!

I also got a 3 drawer organizer for all my supplies I use the most and a pencil cup for all the tools I use the most. The rest of my less frequently used scrapbook supplies and other craft supplies (i.e. card making supplies) are in the tall storage drawers to the right of my table.

I also somewhat got control of all my pictures and put them back in the photo boxes where they belonged and put the big pictures in a bigger photo box. Then I put them all on top of the tall storage drawers!

So here's the before picture:




And here is the after picture: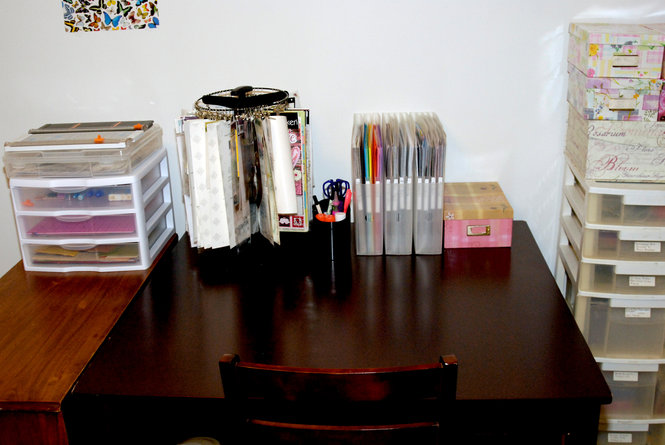 I would like to get feedback from anyone on my scrapspace and on my other image I posted! I created an invite for a friend's fall wedding and posted it the other day...you can check it out if you want. Also, I would like to get a few friends here on scrapbook.com. So if you are interested, please send me a request! Thank you!