Hey Neighbors!
Tonight on Live with Prima, we are featuring the new Vintage Vanity collection. Cari Fennell will be hosting the show and creating a fun project using the new products..
See the class here:
http://www.ustream.tv/channel/primaflower
................................
Vintage Vanity collection with Cari Fennell
Thursday, July 11th at 6:30pm PT/ 9:30pm ET
7/12-1:30am GMT/ 11:30am Sydney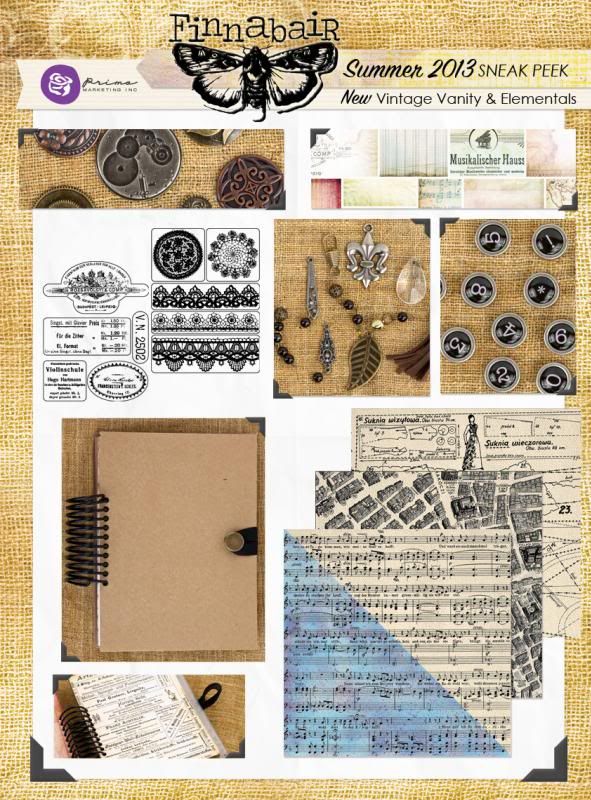 Join Cari as she shares more fabulous ideas using the ever popular and brand new collection, Vintage Vanity by Finnabair. She will create a stunning project using new Elementals, Mechanicals and more! This new collection is ready to ship to a store near you!
Prima Products:
960714-Elemental Black Resist
960513-Stencil
960551-Stencil
960575-Stencil
961084-Mechanicals-Clocks
961107-Mechanicals-Pendan t
961145-Mechanicals-Love, Travel, Laugh
961121-Mechanicals-Plate and Label
961206-Elementals-Resist Canvas Borders