Welcome to the Monthly Sketch Challenge!!
One of my favorite & most used tools in my scrapbooking happens to be sketches. I've been using them for years & love how a great sketch makes my pages so much simpler to put together--especially when you feel like you're out of inspiration for the LO you want to create. So this challenge is for anyone in need of a little creative jump-start or inspirational push to get them back to preserving those treasured memories...and it's for those of you who like me, have used sketches and know how valuable a creative tool they can be! : )
Ready to Play? If so, here's how!
1. Reply to this topic & let me know you are game!

2. At the start of each month I will post a series of sketches. You will have UNTIL THE CLOSING DATE OF THE CHALLENGE to complete, upload & share your scrappy creations w/the rest of us!!
**This Challenge will now end @11:59pm sb.com time on the last day of each month.

3. Any type of LO, whether traditionally made w/paper or digitally created, that is 6x6 or larger is welcome!

4. Players may join at anytime during the month and DO NOT have to complete all of the sketches posted.

5. COMMENTS~Everyone loves to get comments, but it is NOT a requirement of participation in this challenge & it is entirely up to each individual player to leave them or not.

6.BONUS SKETCHES!~Wednesday is now Bonus Sketch Day!! That means I will post an additional sketch every Wednesday of the month for your scrappin' pleasure! It will be entirely up to YOU whether you choose to do the bonus sketches~they are completely OPTIONAL and are only being provided for additional inspiration!*~

**~You are also always welcome to play along just for fun & all the scrappy inspiration & share your LO's whenever you complete them.
***~Public Embedding and Uploading to Challenge~***
1. Once your LO is uploaded to the gallery Go to your gallery and click on it.
2. Under small pic of LO check box for "Allow PUBLIC EMBEDDING"
3. Click "SUBMIT

NEXT, to Upload to the Challenge Thread...
1. First click on the LO you want to upload.
2. Scroll down to the "Share & Link" box on the RIGHT side of the page. Click the "Link/Embed image" option.
3. A Box will open up with a small pic of your LO. Where it says 'Embed This Image' select "IMG CODE" above the image.
4. RIGHT CKICK and COPY the code it gives you. (please increase the size of the image to Large to make it easier to see)
5. Go to Challenge
6. Go to any Reply Box and RIGHT CLICK and then PASTE the code.

~WELCOME & HAPPY SCRAPPIN'!!

***AUGUST SKETCHES***
1.
AUGUST2013MSC-#1
By
Jamariel
2.
AUGUST2013MSC-#2
By
Jamariel
3.
AUGUST2013MSC-#3
By
Jamariel
4.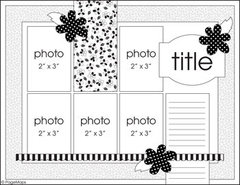 AUGUST2013MSC-4
By
Jamariel
~**BONUS SKETCHES**~
1.
Aug2013MSC:Week1BonusSket ch!
By
Jamariel
2.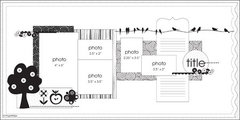 Aug2013MSC:Week2BonusSket ch
By
Jamariel