View Challenge Here:
*AUGUST* ATT Boys & Girls:4 ways +Bonus sketches
-click "join" but you are
NOT
obligated!!!
Welcome! This challenge is
OPEN TO EVERYONE
all month!
Boys & Girls 4 WAYS
(up to two (2) Layouts each of #1-#4) (includes pets!) which means:
1. Baby(can be w/others!)- up to 2 yrs old
2. Boys ONLY (up to age 110!)
3. Girls ONLY (up to age 110!)
4. Boys AND Girls (bro/sister, family, aunt/uncle friends, etc!)
*BONUS WAY:
Use either sketch below to do #1-#4 above for an extra entry for the RAK (you may use more than once if desired)
PLEASE MENTION SKETCH WHEN POSTING YOUR LO!
*I will use Random.org,
post winner in each category
, and send a
RAK*
(I just prefer that everyone just do these beautiful LO's for the fun, so no voting. All of the names are typed into Random.org and voila-a winner!)
CHALLENGE GUIDELINES:
*.....click on "join" but you are NOT obligated!
*.....Must be created in the challenge month (digi or paper)
*.....allow public embedding (message me if you're not sure how)
*.....You MAY COMBINE with other challenges BUT NOT THIS ONE!!!
*.....Spread the love & support each others' efforts if/when you have time!
Sketches: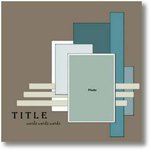 B & G Sketch 1 August
By
Marcilb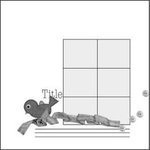 B & G Sketch 2 August
By
Marcilb