We are now OPEN!!
This is a thread for grans of all ages to share their love of scrapbooking and/or other crafting projects. You MUST be a grandparent to join this thread and actively involved with scrapbooking or crafting projects. We love to chat about all kinds of things but it is PRIMARILY a scrapping thread. If you would like further information, please contact me.
When you put up your first post, please answer the following questions so we know a little bit about you.
1. Your first name
2. Your date of birth (Nope, year isn't necessary)
3. How many, if any, children? Tell us about them.
4. How many, if any, grandchildren? Of course you'll tell us about them!!
5. How long have you been scrapping? Paper, digi, hybrid?
6. Where do you live?
7. Any other hobbies?
8. And anything else you'd like to tell us!!
Members birthdays:
Jan 13 Cheryl
March 3 Diana
March 17 Josie
March 18 Cathe
April 8 Betsey
August 9 Tish
August 25 JoJo
Oct. 3 Char
Dec. 27 Ann
Dec. 28 Donna
HOSTESS FOR CHALLENGES 2015
Jan. - Tish
Feb.- Donna
Mar. - Betsey
Apr. - Tish
May - Cheryl
June - Char
July - JoJo
Aug. - Cathe
Sept. - Di
Oct. - Jo
Nov. - Donna
Dec. - Betsey
AUGUST Challenge:
Go to your gallery.
Choose one of your favorite Layouts.
Turn it either clockwise, counterclockwise or upside down.
Make a new LO using the "new" design.
You also must have:
1. at least one photo
2. a flower or flowers
3. inking
Easter
By
Memex9
Lifted layout Betsey used: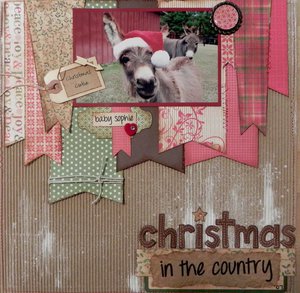 Not Mine
By
Memex9
Beauty Blooms
By
ChansGram
Link to page Trish lifted for the challenge:
http://www.scrapbook.com/gallery/image/layout/ 5336581.h...
Logan and Erica
By
Tishd
Layout TIsh lifted for the challenge:
Vegas and Then Some!
By
Bonprof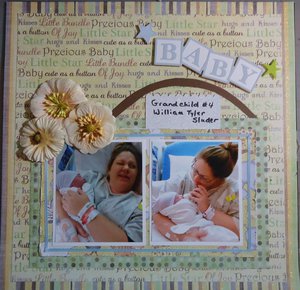 BABY
By
Cdjohnson
Here is the layout I lifted:
PHOTO FUN
By
Anna C
One Big Party
By
Bonprof
Here is the layout Donna lifted:
Viva Las Vegas Stamp Store!!
By
Bonprof
Happy Easter
By
Scrappin 2
The layout Cathe lifted: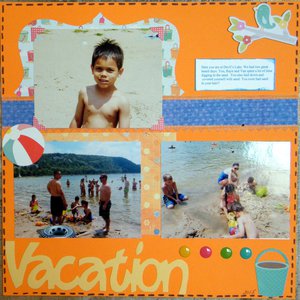 Vacation
By
Scrappin 2
Pickles
By
Sunnydi
Layout Di lifted:
Perfect Dress Layout with the "F" changed
By
Sunnydi
JULY CHALLENGE
The challenge is... create an 12 x 12 LO of one of your favorite recipes. A appetizer, main dish, dessert...whatever is a favorite of yours. Or one you have a picture of the final product once made. You will then journal the recipe on an index card an include on the LO.
Link is to the blog, scroll down to their recipe book... to use as a reference... we are only doing one recipe per person... Not the whole book!
We are in love with this Home Sweet Home recipe book by Tati Scrap:
http://g45papers.typepad.com/graphic45/2015/06/the -dyna...
Home is Turkey Meatloaf
By
Bonprof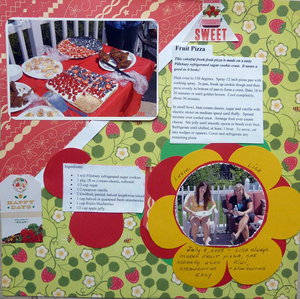 SWEET
By
Tishd
Fried Potatoes
By
Sunnydi
Poorman's margarita's
By
ChansGram
Family Tradition
By
Memex9
What the Family and Friends ask for....
By
Scrappin 2
JUNE CHALLENGE:
For June's challenge I would like to see a layout of DISNEY!!! If you do not have a Disney trip to do, then do a theme or waterpark of some kind.
Ta-Daaa!!!!!!
By
Memex9
TRA MATIZED
By
Scrappin 2
Disney Magic
By
Tishd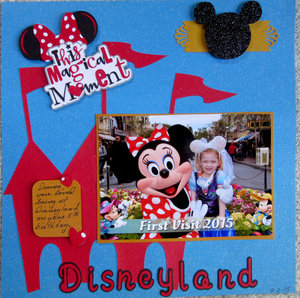 This Magical Moment
By
Sunnydi
Disney Road Trip
By
CharK
MAY CHALLENGE SKETCH:
May Challenge
By
Cdjohnson
A Smile To Love
By
Memex9
LOVE SMILE ENJOY FUN
By
Tishd
Decorating the Tree
By
Sunnydi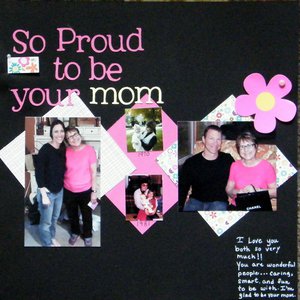 So Proud to be you mom
By
Scrappin 2
Color Run 2015
By
Cdjohnson