Do you love working with sketches? Are you looking for a creative jump start to your scrapping. Would you like to have your pages go together more easily and quicker?
This challenge is all about sketches - one a week, every week, and maybe a bonus thrown in now and then.
View & Join
Challenge Here:
September Monthly Sketch Challenge
Because this is getting started late I will only post 3 weekly sketches this month. Depending on time constraints I will also post random bonus sketches.
You will have until the last day of the month at 11:59PM to complete, upload & share your scrappy creations w/the rest of us!!
Any type of LO, whether traditionally made w/paper or digitally created, that is 6x6 or larger is welcome!
Players may join at anytime during the month and DO NOT have to complete all of the sketches posted.
COMMENTS~Everyone loves to get comments,so please try to leave love for the other participants. Not a requirement, just a nudge.
***~Public Embedding and Uploading to Challenge~***
1. Join the challenge as directed at the top of this post.
2. When uploading your lo check the box for this challenge and the box for public embedding.
NEXT, to Upload to this thread...
1. First click on the LO you want to upload.
2. Scroll down to the "Share & Link" box on the RIGHT side of the page. Click the "Link/Embed image" option.
3. A Box will open up with a small pic of your LO. Where it says 'Embed This Image' select "IMG CODE" above the image.
4. RIGHT CLICK and COPY the code it gives you. (please increase the size of the image to Large to make it easier to see)
5. Come to this challenge.
6. Go to any Reply Box and RIGHT CLICK and then PASTE the code
Have fun!
PS I am filling in this month between Jami and Lynn, thanks to both of you for hosting this awesome challenge.
Participants:
1.GMFTS - 1
2.stopnstare
3.Justowen
4.scrapperbee
5.scrapanda - 2,
6.TexasMomof4
7.CassW - 1,
8.Jamariel
9.Justlyn
10.NMscrapper
11.Rahul'smom
12. beck-bear
13. Lindaj3
14. Splendidmoments
15.Yourscrapattack
16. Denise419
17. Sunnymarrie
SKETCHES:
SKETCH #1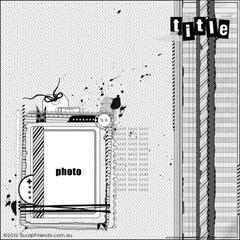 Scrap Friends Sketch - May
By
Njr007
SKETCH#2
12 x 12 sketch for 3x2 photos
By
MelissaW
SKETCH #3
Feb. Double Layout Challenge Sketch
By
Tuki