Hey Neighbors!
Tonight, Limor Webber is going to create a fun Halloween layout using non themed scrap supplies, plus a few techniques.
See this free class right here:
http://www.ustream.tv/channel/primaflower
"Boo!" Halloween Layout with Limor Webber
Thursday, October 10th at 6:30pm PT/ 9:30pm ET
10/11-1:30am GMT/ 11:30am Sydney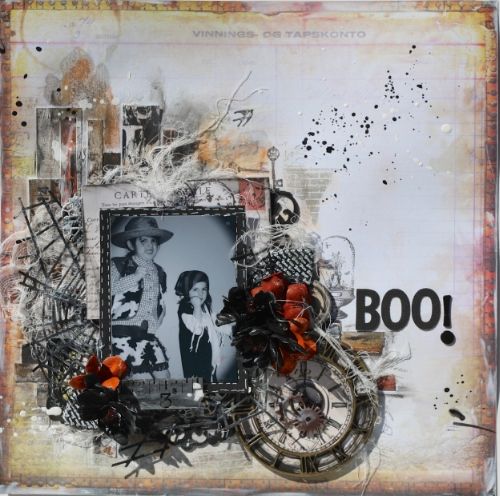 You don't always need themed products to create the layout you envisioned. This layout incorporates oranges from the Sunrise Sunset Collection and all the black and brown colors from the Engraver collection to give you a spooky feel. A household item such as cheese cloth will give your layout the texture of cobwebs that gives this layout that extra spooky feel.
Prima Products:
655350-Viola Felt Ribbons
960223-Wood Icons
551056-Cling Mounted Stamps
550929-Clear Stamp
551001-Clear Stamp
571252-La Tiza Leaves
564414-Prima Engraver
548575-Marri Collection Reflections
562786-Prima Chipboard
960070-Sunrise Sunset-White Hot
562854-Engraver Alphabet Stickers
960094-Sunrise Sunset A4 paper Pad
Extra Materials:
Heavy Gesso-Liquitex
Faber Castell-Gelato-Black
Cheese Cloth