Hey Neighbors!
Prima released brand new Color Bloom sprays at CHA and tonight, Frank Garcia will be showcasing this awesome new product.
See the class here:
http://www.ustream.tv/channel/primaflower
....................
Color Bloom Spray with Frank Garcia
Thursday, January 16th at 6:30pm PT/ 9:30pm ET
1/17-2:30am GMT/ 1:30pm Sydney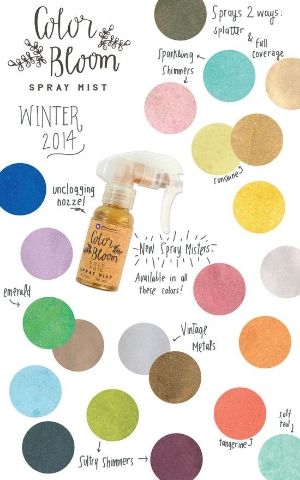 Prima has developed a SPECIAL color spray that gives you more control over how the color is sprayed on your projects! Join Frank as he shares some fabulous techniques and the unique qualities these fabulous sprays have to offer!