Hey Neighbors!
Tonight, Rommel Okuma from Brazil will be our guest on the show and he is going to create a sweet little canvas album. He will be working with the new Prima Color Bloom sprays and Free Spirit Collection...
See our free class here:
http://www.ustream.tv/channel/primaflower
.......................
"Daydream" Canvas Mini Album with Rommel Okuma
Thursday, March 20th at 6:30pm PT/ 9:30pm ET/ 10:30pm Sao Paulo-Brazil
3/21-2:30am GMT/ 1:30pm Sydney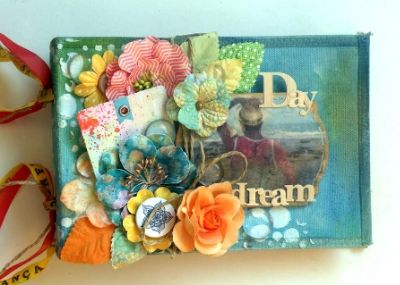 Canvas is so fun to create with and the possibilities are endless! Let's customize a Prima canvas album using Color Bloom sprays and the Free Spirit collection to make a beautiful project for your photos.
Prima Products:
846695: Free Spirit Kit Collection
573621 – Free Spirit ATC Card 4" x 6"
573638 – Free Spirit ATC Card 3" x 4"
572754 – Free Spirit Brads
573645 – Free Spirit Chipboard Pieces
572624 – Free Spirit Clear stamps
572679 – Free Spirit Flair Button
572983 – Free Spirit Metal Clips
573232 – Free Spirit Tag me
572914 – Free Spirit Wood Embellishments
574238 – Free Spirit Flowers Beatniks
574291 – Free Spirit Flowers Flower Power
574222 – Free Spirit Flowers Summer of love
574253 – Free Spirit Flowers Tie Dye
575120 – Bloom Flower In Full Bloom
575137 – Bloom Flower Aromatic
575168 – Bloom Flower Fragrant
573635 – Color Bloom Sultry Shimmer Tangerine
573904 - Sultry Shimmer Peony
920586 – 4 x 6 Canvas Album
572952 – Wooden ATC Classic Cards
573430 - Wood Veneer Alphabets
In addition: Faber Castel Gelatos, Watercolor, Trims