Welcome to the Scrap With Your Scraps Challenge for April 2014!
From the sounds of it we all have tons of scraps of paper laying around. I know I do! Lately I have been trying to come up with innovative ways to use up my scraps and am loving the results. I thought a challenge would be in order to help us all motivate each other to use up those scraps in fun ways!
This challenge is all about fun so there will be no pressure and no voting! At the end of the month random.org will pick a winner for me to send a small RAK to. We'll have a twist every month just for fun.
There are no limits on the amount of people or entries per person for this challenge - at least for now. We will see how popular it becomes. Leave love for others if you can but don't stress about it either.
Only layouts created and uploaded between April 1st and 30th, 2014 will count towards this challenge.
Any project that you use scraps on can count for this challenge. Layouts of any size (sorry, digital won't work for this), cards, tags, whatever! To me, a scrap is considered anything that is no longer the full size it originally came in. So if you cut a 1 inch piece off a 12x12 paper, the rest of it is a scrap in my eyes since it is no longer a full 12x12 piece. However a 6x6 piece of paper that came in the size originally is not a scrap until it has been cut into. If you cut into a full sheet of paper that particular piece is not considered a scrap. It has to be paper that was already in your scrap stash before you started that particular project. I hope that all makes sense!
Please link your projects to the thread and allow public embedding so I can update the front page. Please tell us where your scraps are and/or how they were used.
LINKING LAYOUTS TO THE THREAD:
1. Go to the layout in your gallery.
2. Go to the Share section on the right-hand side and click on 'Link/Embed Image'.
3. Click on 'IMG code' button.
4. Copy and paste the code which starts [url...] into the forum thread.
ALLOWING PUBLIC EMBEDDING:
1. Go to the layout in your gallery.
2. Click on 'Edit Image' tab at the top on the left side of the layout.
3. Scroll down to the bottom left side.
Check the box that says, 'Allow Public Embedding'.
April's Twist: Use 3 or more different patterned paper scraps on your project.
Example:
I wanna call you mine...
By
Scrapanda
March's Winner:
Projects:
1.
decorating eggs
By
Melissadam
2.
April Scrap with Your Scraps Challenge "What a cute face"
By
SarahEdens
3.
where is the fire?
By
Melissadam
4.
Little girls are everything nice
By
Scrappinglyn
5.
You Rock
By
Charris449
6.
rock on
By
Melissadam
7.
First communion
By
RachelUK
8.
Birthday card
By
RachelUK
9.
First Crayon Fun
By
JustLyn
10.
Mommy Are you sure about this guy?
By
JustLyn
11.
SILLY BOY
By
JustLyn
12.
evidence?
By
Happy Go Lucky
13.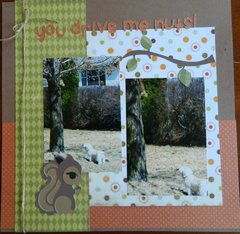 you drive me nuts!
By
Melissadam
14.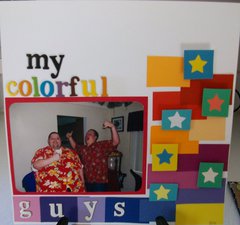 My Colorful Guys
By
AudreyLynn
15.
We're Pirates
By
Lamoo12
16.
9th grade
By
Melissadam
17.
love you bunches
By
Melissadam
18.
just chillin'
By
Happy Go Lucky
19.
so you **Birds of a Feather Kit & Just Imagine**
By
Erin Reed -
20.
Happy Easter **Birds of a Feather Kit & Just Imagine**
By
Erin Reed -
21.
baby **Susan K. Weckesser & Just Imagine**
By
Erin Reed -
22.
Belly Love
By
Happy Go Lucky
23.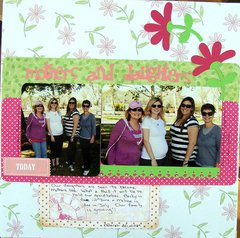 mothers and daughters
By
Happy Go Lucky
24.
Table decoration
By
Tinadn
25.
Table decoration
By
Tinadn
26.
JOY
By
Lgtaylor100
27.
Come All Ye Faithful
By
Juansmom
28.