Welcome to the monthly SMASH Book Challenge for May 2014.
This is a monthly challenge to help those who want to work on their Smash Books & need some ideas & inspiration.
A Smash Book is something you buy (K&Co have quite a few, type Smash Book on the SB.com search box & you'll see a selection) or something you make- turn a journal into a memory collecting book. Or even choose a size of paper to use as the base & then bind the book together yourself. Really no rules here. Or you can use it to add pages to a Book of Me album or other such scrap project/album.
Topic 1: My favorite accessory/clothing
– What outfit or clothing accessory is your favorite? Do you have a favorite shirt? Do you like dressing up or down? What do you think your clothing choices say about you?
Topic 2: Favorite quotes
Do you have a favorite quote? Or more than one? Record a few on a page in your book. Use different fonts or ink colors- make them stand out.
Topic 3: Selfie
Do you take selfie photos? If so- print a few & put them in your book. Note where you were or if there was a why you took the photo.
Topic 4: Favorite Photo
What is your favorite photo that you've taken so far this year? Print it & put it in your book w/the story behind why it's your fav.
Do all the topics or just one- it's up to you. No rules- just inspiration to SMASH
Most of all, have fun, share as much or as little as you want, give positive feedback & leave
as we all need some of that about our work.
No sign-up necessary- just jump right in
Please let us know the name you like to be called if it isn't in your signature block.
LINKING TO THE THREAD:
1. Go to the layout in your gallery.
2. On the right-hand side under the small icons of your gallery, click on 'Link'.
3. When the pop up window opens, click on 'IMG code' button. Choose a larger size if you'd like.
4. Copy and paste the code which starts [url...] into the forum thread and tell us which TOPIC you are posting for.
ALLOWING PUBLIC EMBEDDING:
1. Go to the layout in your gallery.
2. Click on 'Edit Image' tab at the top on the left side of the layout.
3. Scroll down to the bottom left side.
4. Check the box that says, 'Allow Public Embedding'.
+you can also check the box at the time you upload as well & save having to edit.
******* ******* *******
Topic 1 (accessory):
1.
Topic 2 (Fav Quotes):
1.
Pinterest Quotes of the Day
By
Msmama
2.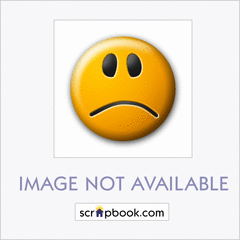 quotes,
By
Scrappinglyn
3.
Topic 3 (Selfie):
1.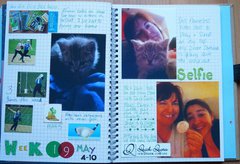 2014 Week 19
By
Msmama
2.
Topic 4 (Fav Photo this year):
1.
2014 Week 20
By
Msmama
2.