Welcome to the March Card Challenge!
There are 9 categories: color, theme, product, technique, sketch, favorites, lift, photo inspiration and bonus.
Cards must be new as of March 1st.
Deadline is March 30th, @8pm CST.
Make as many cards as you want and the challenge is open to everyone. No signing up, just post them as you finish them and I'll add them to the first page as we go along. And don't forget the most important rule, HAVE FUN!!
Please check Allow Public Embedding for your cards when you upload them!
Just in case anyone needs it, here are the directions on how to embed your cards to the thread..
*Click on the picture you want to link in your gallery
*On the left side of the page, under "Share", click on the "Link/Embed Image"
*Click the bubble button beside IMG code
*Click inside the box with the code in it
*Click the middle bubble for the size of the photo
*Click CTRL & C to copy
*Come back to the thread and press CTRL & V to post the link and click add post and that's it!
**** PLEASE READ! ****
When adding your card to the Scrapbook.com Gallery, please specify this challenge in the description. Example: if you made a card for color, write: "March card challenge - color".
* * * * * CATEGORIES * * * * *
Color: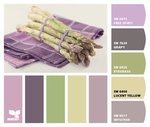 March Card Challenge - Color
By
TexasMomOf4
Free Spirit
Grapy
Ryegrass
Lucent Yellow
Intuitive
Theme:
March 3rd - I Want You to be Happy Day – Make a card to brighten someone's day
Product:
Punches – use a border punch, shape punch, corner punch etc
Technique:
Just a Minute Stamping Technique: Watercoloring with World of Dreams!
Sketch:
March Card Challenge - Sketch
By
TexasMomOf4
Favorites:
Recreate a card or sketch you've saved in your favorites either on this site, a blog, or Pinterest. Just make sure to link up the card in the description.
Lift:
Lift from Pinterest
Photo Inspiration: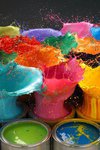 March Card Challenge - Photo Inspiration
By
TexasMomOf4
Bonus:
Staples