Hi everyone! Welcome to another month of the Four Categories Challenge! This challenge is about using our 'stuff' and, maybe, trying something new.
The goal is to complete up to four different LO's, each one fulfilling a different category -
product
,
color
,
technique
, and
theme
. You may enter one LO for each category, but you may not use the same LO to fulfill more than one of these categories. You do not have to do all four. You may, of course, stack other challenges with any of the LO's you enter here. Only LO's created and uploaded between
September 1 and midnight PST September 30, 2015
will qualify.
At the end of the month, I will ask you to vote for your top 3 favorites from each category. You will receive a vote for each of your LO's just for voting, and any qualifying LO's that include the twist will get an extra vote. Those who complete all four LO's will receive an additional vote for each of their LO's. I will create a poll with the top vote-getters from each category so we can choose an overall winner to whom I will send a small RAK. In addition, I will send a little something to an eligible challenge participant chosen by Random.org. To be eligible for this second RAK, a player must enter at least one LO in the challenge, check into the thread at least a few times during the month, AND send in votes before I set up the poll.
Please,
read the specs for each challenge carefully
! If you have a question, ask!
Category One ~ Product: Ink Pads
This month, break out your ink pads. You can do something as simple as inking your edges or stamping, or you can take a little more time and do some dry masking or try some water effects with your distress inks. Anything goes – but please use ink pads, not liquids, like stains or mists.
Twist:
Use 2 or more different techniques with your ink.
Category Two ~ Color: Blue and Gold
My daughter started at Marquette University this week, so I chose Blue and Gold for our colors this month. I'm giving you Marquette's official colors as inspiration, but I will accept any shades of these two colors, as long as you include both.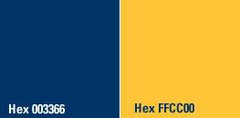 September Four Categories Color Inspiration
By
Dancinirish90
Twist:
Include a bird somewhere on your page.
Category Three ~ Technique: Texture
Do something to create texture on a LO this month. You can use fabric, modeling paste, embossing, chipboard, etc.
Twist:
Include at least 3 different textures on your page.
Category Four ~ Theme: Transitions
My daughter is transitioning to college this fall, and I am transitioning to an empty nest. Life is full of transitions: becoming parents, retirements, firsts, lasts, moving, weddings, braces on or off, starting solid food, etc. You get the picture. Do a LO about one of your life transitions.
Twist:
Include a quote on your page.
~~~~~~~~~~~~~~~~~~~~~~~~~ ~~~~~~~~~~~~~~~~~
The fine print:
1. Any size LO 8x8 or larger is allowed, including 2-pagers. Please post your 2-page LO's with one photo of both pages together. However, if you are using the 2 sides of a 2-page LO for different categories, please post each page separately. I will allow digi, but please realize some of the challenges will not apply to digi (especially in the technique category). If you can convince me that your digi LO fulfills the challenge, I will allow it. Keep in mind that the RAK will be for paper scrapping.
2. Please allow public embedding on your pages. Also,
please specify the category in which you are entering your LO in your post and in your description
. If applicable, please explain how your LO fits the challenge, and if you did the twist and where/how. Don't make me hunt for it. If I can't see it, and you didn't tell me about it, you won't get credit for it.
3. If you get love, leave love. I will not be a psycho about this, just do the best you can. However, if I notice that someone
habitually
neglects commenting on the other players' entry LO's, that person will be disqualified from winning the RAK. No one is going to be excluded from the voting or poll and the chance to win the challenge. I'm just reserving the right to NOT spend my own time and money on buying and shipping a RAK to a person who doesn't participate. It's only if I never or only rarely see the winner's posts on other LO's in the gallery or the winner is someone who doesn't check in here in the forum a few times a month that I will check into it further and decide for myself if I want to make the effort to send something out. Please, don't stress about it!
4. Please, only share LO's that fit one or more of the categories. Commenting on shared LO's is up to each individual player.
~~~~~~~~~~~~~~~~~~~~~~~~~ ~~~~~~~~~~~~~~~~~~
August Winner!!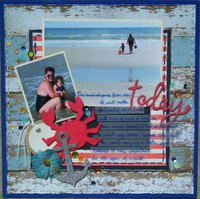 (58) Today
By
Notanavgblond
Players:
1. Amie (savvy scrapper amie)
2. Suzi (Sassy Suzi) 1*,2,3*,4*
3. Lyn (justLyn) 1*,2*,3*,4*
4. CJ (MrsCDJ) 1*,2*,3*,4*
5. Carol (NMscrapper)
6. Susan (nvmagpie) 3*
7. Bev (scrapperbee) 1*,3
8. Tena (Tena E.) 1*,2,3*
9. Amanda (Scrapanda) 1*,2*,3*,4*
10. Sandra (sasload4) 1*
11. Jessie (notanavgblond) 1,2,3*,4
12. Amy (AllAmy) 1*,2,3*,4*
13. Lesley (LesleyC)
14. Erin (Erin Reed -) 1,2*,3*,4
15. Denise (DYnWV) 1*,3*
16. showgarden 1*,2*,3*,4*
17. Marci (MarciLB) 1*,2,3*
18. Cindy (Luv2cr8) 3,4
19. Shelley (Scrapalot Shelley) 2*
20. scrapping_n_AK 3*
21. Pam (fabricfrenzy) 1*
22. Pam (Pam In TX) *3