Welcome to the October Card Challenge!
I will have 3 slight changes:
1) I won't have samples posted at the beginning of the month like our wonderful amazing Karen did but I will play along with you as the month goes.
2) If you post a card and get LOVE (comments) please leave LOVE for others on their projects. If you don't know what that means or how to do just ask we are very helpful.
3) The lift category will be chosen by....every card you complete your name goes into a drawing. If I draw your name I will pick a card you have made for us to lift the following month.
There are 9 categories: color, theme, product, technique, sketch, favorites, lift, photo inspiration and bonus.
Cards must be new as of October 1st.
Deadline is October 31st, @ 10pm CST.
Make as many cards as you want and the challenge is open to everyone. No signing up, just post them as you finish them and I'll add them to the first page as we go along. Also, please remember to comment on others cards that are posted. We all love to get comments! And don't forget the most important rule, HAVE FUN!!
If you missed the deadline for last month but are still inspired to do them please post them here as "for sharing". We would still love to see them and be inspired by them. I know "life" gets in the way!!
Please check Allow Public Embedding for your cards when you upload them!
Just in case anyone needs it, here are the directions on how to embed your cards to the thread.
*Click on the picture you want to link in your gallery
*On the right side of the page, under "Add to Favorites", click on "Link"
*Click the bubble button beside IMG code
*Click any bubble under image code to resize the photo
*Left click and highlight code that is inside the box
*Click CTRL & C to copy (or right click on highlighted part and click on "copy")
*Come back to the thread and press CTRL & V (or right click and click on "paste") to post the link
*click add post and that's it!
**** PLEASE READ! ****
When adding your card to the Scrapbook.com Gallery, please specify this challenge in the description. Example: if you made a card for color, write: "August card challenge - color".
* * * * * CATEGORIES * * * * *
Color:
Color Category
By
Scrap-Time
**It is okay to use cream instead of white.**
Theme:
Animals with 2 or 4 legs
Product:
Buttons
(did you know Oct 21st is Count Your Buttons Day? So let's use some up so we can buy more!!)
Technique:
Card or a Gift Card Holder that holds a gift card. (need to get ready for the Holidays!)
I posted a link to a free SVG file last month when I made the wedding favors. If you found a tutorial or free file please share when you post your card!! We need all the ideals we can get for the holiday season.
Sketch: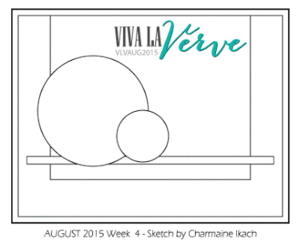 Card sketch
By
Scrap-Time

Favorites:
Recreate a card or sketch you've saved in your favorites either on this site, a blog, or Pinterest. Just make sure to link up the card in the description.
Lift:
Trek's name was picked so this is a card from her we will lift this month!
MC - October Card Sketch Challenge #4
By
Trek
Photo Inspiration:
Did you know Oct 29th is National Frankenstein Day!!
Photo inspiration
By
Scrap-Time
Bonus:
Snowmen (1 or more!)