Welcome to the December 2017 Inspirational Card Challenge!
There are 9 categories: color, theme, product, technique, sketch, favorites, lift, photo inspiration and bonus.
Cards must be new as of December 1, 2017.
Deadline is December 31, 2017 @ 11pm CST.
Make as many cards as you want and the challenge is open to everyone. No signing up, just post them as you finish them and I'll add them to the first page as we go along. Also, please remember to comment on others cards that are posted. We all love to get comments! And don't forget the most important rule, HAVE FUN!!
If you missed the deadline for last month but are still inspired to do them please post them here as "for sharing". We would still love to see them and be inspired by them. I know "life" gets in the way!!
Please check Allow Public Embedding for your cards when you upload them!

Just in case anyone needs it, here are the directions on how to embed your cards to the thread.
*Click on the picture you want to link in your gallery
*On the right side of the page, under "Add to Favorites", click on "Link"
*Click the bubble button beside IMG code
*Click any bubble under image code to resize the photo
*Left click and highlight code that is inside the box
*Click CTRL & C to copy (or right click on highlighted part and click on "copy")
*Come back to the thread and press CTRL & V (or right click and click on "paste") to post the link
*click add post and that's it!
**** PLEASE READ! ****
When adding your card to the Scrapbook.com Gallery, please specify this challenge in the description. Example: if you made a card for color, write: "August inspirational card challenge - color".
* * * * * CATEGORIES * * * * *
Color: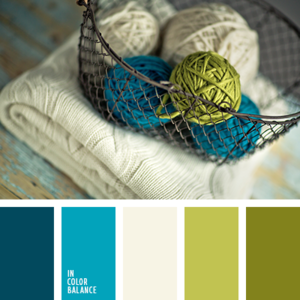 Color Category Card Challenge
By
Scrap-Time
Theme:
Things that fly
Product:
Plaid
Technique:
Any technique listed in 2017 Inspirational Card Challenge:
Z box fold card
Paper Piecing
Paper embroidery
Embossing folder stamping
Make confetti tape
Heat embossing
Negative Die cut framing
Pencil Indenting
Card or gift card holder that holds a gift card
Fancy Folds (any card fold that isn't just a normal fold)
Paper Piercing
Sketch:
Sketch Category
By
Scrap-Time
**As I was looking for sketches I came across the image on the left. When I clicked on it I realized it wasn't a sketch it was an actual card. I liked it so much and thought it made a great inspirational sketch that I contacted the artist for permission to use it as a sketch. She also gave me permission to "map out" the card into a sketch. Of course when I got done with the sketch I forgot to put the panel onto the card....look at finished card then it will make sense! Thanks Tosha for the inspiration!!
Favorites:
Recreate a card or sketch you've saved in your favorites either on this site, a blog, or Pinterest. Just make sure to link up the card in the description.
Lift:
Taylored Expressions
https://www.pinterest.com/tayloredexpress/
http://tayloredexpression sgallery.com/gallery2/main.php
Go to their Pinterest page or their website and find a card to lift.
**Just make sure to put a link to the card in the description**
Photo Inspiration:
Photo category card challenge
By
Scrap-Time
*You can be inspired by anything in the photo - colors, theme, items, etc..
Bonus:
Use something old from your stash (must be at least a year old)