Out of sequence, but popping it in here anyway. This is my brother, who I call Santa Randy.
Every December he makes dozens of appearances in nursing homes, hospitals, church functions for all kinds of churches, is in the country Christmas parade as Santa.
Every they laugh because they get a stack of Christmas cards with pictures of their kids visiting Santa sitting on Santa's knee and Randy is the Santa so he gets a collection of Christmas cards with his own picture every year.
He doesn't do public paid appearances except for one - there is one person who pays him handsomely to attend a function he throws every year as Santa. Other than that it is all volunteer and charity work.
One major department store - I don't remember which one - tried to get him to come to work for them when they saw him on day in another city but he isn't interested. He has a job and likes working 12 months a year!
We are proud of him also because he won the Choctaw Country School Board position yesterday - a position he has held for a while. Still exciting when he wins again.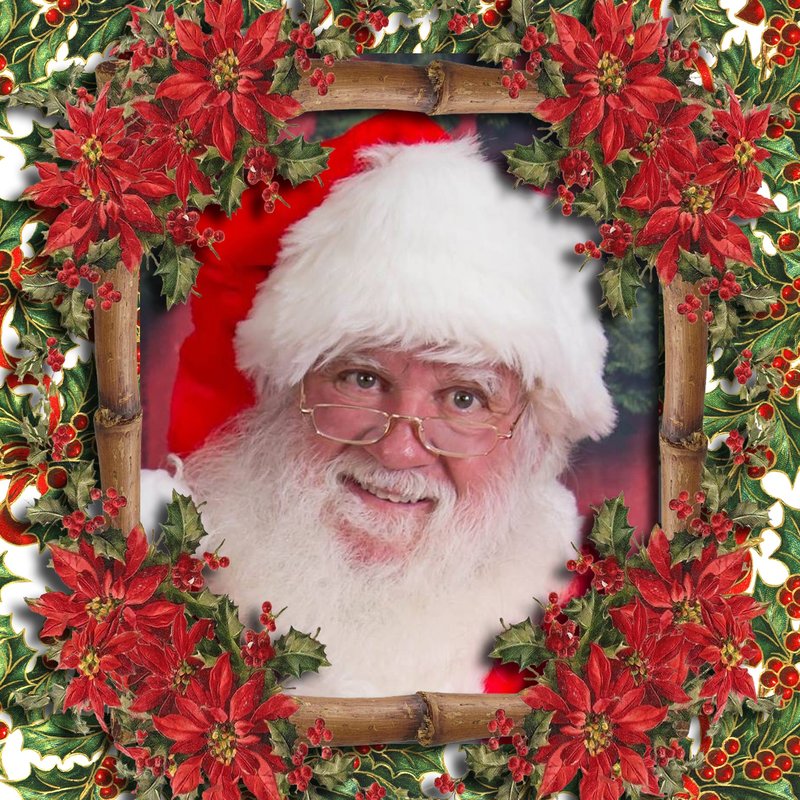 My brother, Santa
By
Henri Jean