Hello! This challenge is open to EVERYONE ALL MONTH! Click the "join" button (although you are not obligated)....Click the "forum discussion" tab below (right) and THE CHALLENGE DETAILS and add your layout THERE TOO! (PM if you need assistance).
View Challenge Here:
DECEMBER TIC TAC TOE CHALLENGE
CHALLENGE DETAILS:
*..... NO SIGNUPS necessary but you can click above and "join" but you are NOT obligated!
*.....UP TO 3 LO'S PER PERSON (this is a scrapbook page challenge only)
*..... digi LOs ARE ALLOWED
*..... allow public embedding (message me if you're not sure how) then I can put your project on page 1 here!
*.....You MAY COMBINE with other challenges
*..... NO checking in required but spread the love & support each others' efforts if/when you have time!
*....RAK this month (U.S address)!!!!!
CHOOSE ANY ROW, IN ANY DIRECTION, TO ADD TO YOUR LAYOUT
December Tic Tac Toe Challenge
By
Vivian Lake
For Your Inspiration: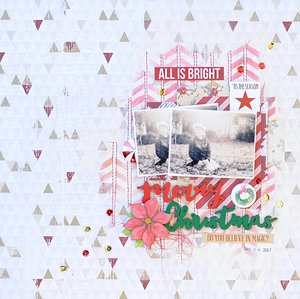 Merry Christmas
By
Vivian Lake