Welcome to the Gift Giving Challenge!
With the holidays quickly approaching its time to get started on those special handcrafted treasures we've been thinking about making. The purpose of this challenge is to inspire you to create those gifts and get them ready for giving. Please review the challenge details and let's play! ~ Dawna
Challenge Details:
1. You may join this challenge at any time throughout the challenge period.
2. Every skill level is welcome, from novice to expert!
3. Your gift must be new and there is no limit to the number of gifts you can post for this challenge.
4. Your gift must be photographed, posted to your gallery and linked to this challenge.
5. Do your best to sprinkle some sugar throughout the galleries.
6. Please check in as often as you can to let us know how you're progressing.
7. When posting, please allow embedding and generally state who you plan to give your gift to in the description (ie, friend, neighbor, mom, partner, charity).
Prize Drawing:
At the end of the month one winner will be chosen at random, from random.org, to receive a $10.00 SB Gift Certificate.
Prize Drawing Exclusions:
1. If you do not plan to gift your creation it is not eligible for the prize drawing.
2. Except for gift sets, individual cards and gift tags are not eligible for the prize drawing.
3. Except for shadow boxes or completed albums, layouts are not eligible the prize drawing.
Gift Giving Ideas:
• Note Card Sets
• Altered projects of any kind.
• Completed Albums (Any size with or without pictures)
• Home Decor Projects
• Table Center Pieces
• Decorated Frames or Candles
• Shadow Boxes (may include a layout)
• Mixed Media Art Projects
• Personal Diaries or Journals
• Inspirational Projects
• Family Tree Projects
• Desk or Wall Calendars
• Recipe Books or Files
• Jewelry or Other Storage Boxes
• Anything goes, so what do you want to create …???
I'm In:
1. Cheryl (aka cdjohnson)
2. Robin (aka RobandTim2)
3. Jess (aka Jess E)
4. Linda (aka boricuapr)
5. Lisa (aka ArtsyLC)
6. Susan (aka nvmagpie)
7. Jen (aka Luvmyfam)
8. Peggy (aka ppilgrim)
9. Ana (aka ELLANVANNIN)
10.
Prize Eligible Submissions:
1.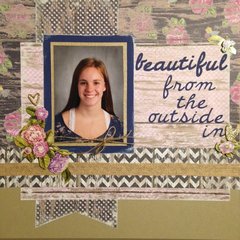 beautiful
By
ArtsyLC
2.
Embellished Sled
By
Ppilgrim
3. Sister:
Oven mitt and pot holders
By
Cdjohnson
4. DIL:
Oven mitt and pot holders
By
Cdjohnson
5. Mom:
Oven mitt and pot holders
By
Cdjohnson
6.
Wine Tasting
By
Cdjohnson
7.
Holiday Cards
By
Boricuapr
8.
Floral arrangement
By
Cdjohnson
9.
Twinkle Tag Album
By
Boricuapr
10.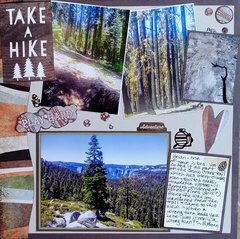 Take a Hike
By
Nvmagpie
11.
Floss Like A Boss shirt- Brayden
By
Cdjohnson
12.
Floss alike A Boss - Ryan
By
Cdjohnson
13.
14.
15.