WELCOME! Vivian needed a break this month so I volunteered to host. Never done this before so please be patient with me! I wasn't sure how to create a challenge gallery, but if I figure it out, I will add that later and you can join if so desired. I will be keeping the front page updated with your layouts.
CHALLENGE DETAILS:
*.....This challenge is open to everyone all month!
*..... NO SIGNUPS necessary!
*.....UP TO 3 LO'S PER PERSON (this is a scrapbook page challenge only)
*..... digi LOs ARE ALLOWED
*..... allow public embedding (message me if you're not sure how) then I can put your project on page 1 here!
*.....You MAY COMBINE with other challenges
*..... NO checking in required but spread the love & support each others' efforts if/when you have time!
CHOOSE ANY ROW, IN ANY DIRECTION, TO ADD TO YOUR LAYOUT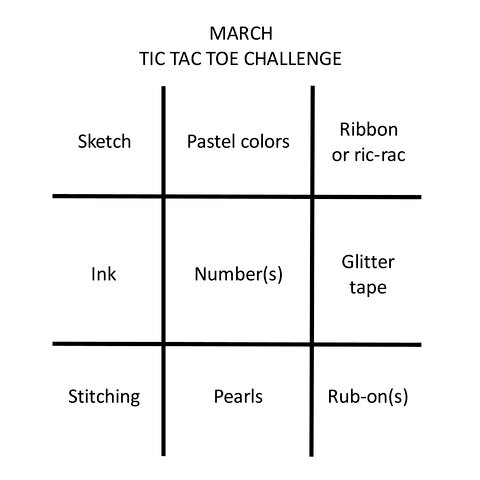 MARCH 2019 TIC TAC TOE BOARD
By
Motherload