E-Cuts Tutorial With Video (Journaling w/ Microsoft Word)

This is a tutorial showing how to print individual E-Cut elements and add custom journaling using Microsoft Word. A video version is available at the end of this article (scroll down).


1. Browse through the scrapbook.com store and purchase your favorite E-Cuts.

2. After checkout, download your printable E-Cuts. Each E-Cut should open automatically in Adobe Acrobat when you click the "Download" button. If not, simply launch Adobe Acrobat Reader (7.0 or higher), locate your E-Cut on your hard drive (where you saved it) and open your E-Cut in Adobe Acrobat. NOTE: You must use Adobe Acrobat Reader 7.0 or higher. Acrobat Reader is available for free on the Adobe site. Get it free.

3. When you can see the E-Cut in Adobe Acrobat, click the "select" button in the top toolbar. It looks like this:
4. Locate the element you would like to "select" or cut from the E-Cut. If you would like to take the entire E-Cut, select the entire page. To select part or all of the E-Cut hold down the left click button on the mouse and draw a box around the area you would like to select. Your selected area will be highlighted in dark blue. Right click in the selected area. You should see an option to "Copy to Clipboard". Select that option.
5. Open Microsoft Word. Right click and select "Paste". As an alternative you can also hold down control and press the "v" key on your keyboard (This is the shortcut for pasting).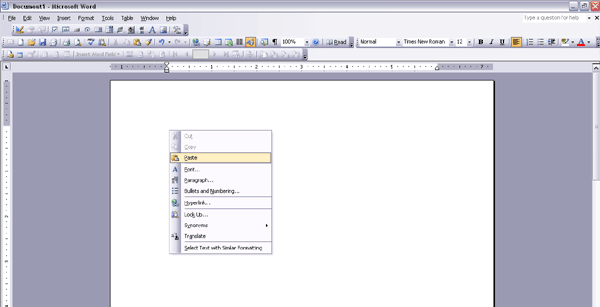 6. You should see your selected element in your Word document. You can expand, shrink and modify the image as you wish. It will look something like this:
7. In the top toolbar, click the "Insert" option and select "Text Box." Now, draw a box over your image. This will create a text area where you can add your journaling or title to your image. You can move the text, shrink it, change the font or color and modify it as you see fit.
8. Right click on the text box and select "Format Text Box". You should see several tabs or options. Make sure you are on the colors and lines tab. Here you can change the outline of your text box, or hide the outline. To hide the outline, find the "Line" option and select "No Line" (recommended). You can also make the text box transparent. To do this, find the "Fill" option and select "No Fill".
9. Print your E-Cut in color ink on cardstock or photo paper and use it on your layout or card.
10. Repeat....