Photo Challenge: Kid Photographers

Article Courtesy Scrapjazz.com: by Michelle Francis
One of the things I most enjoy about scrapbooking is getting to share my finished product with my daughter. She has learned that I will have a camera with me at all times and that I will take random shots of her. She has also learned that she too likes to take pictures. I think this is inevitable with most children with a parent who scrapbooks. Here's a look at some of our own kid photographers.
Patrick Marchand, son of Kim Marchand (doofis), age 13, loves to take pictures of his cat. He started taking pictures when he was about 5 or 6. He also loves to cook and enjoys taking pictures of "yummy food," whether or not he made it.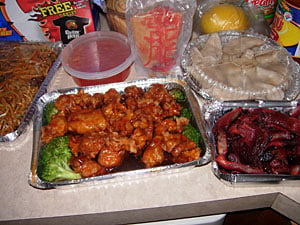 Noah Harrison, son of Stephanie Harrison (Luvmyvespa), is 14 and says he likes to take pictures because it is fun. His favorite thing to take pictures of is the horizon and sunsets because "they look really cool." Noah enjoys having his own camera because he can take pictures of whatever he wants and he feels like it's a great way to express himself. He recently took a trip to Washington D.C. and was able to take some fabulous photos to remind him of his time there.
Rosanne (daughter of LinR) has been taking pictures since she was involved with her school yearbook in fifth or sixth grade. While she has her own digital camera, she uses her camera on her cell phone more often. She took a photography class in high school and excelled at it. Her mom says she sees things in a very different and creative way. Rosanne loves taking pictures from odd angles and recently took her own senior photos.
Lacy is only 4 years old, but she recently inherited an old camera from her mom, Stacy (TheGoob). Lacy enjoys taking pictures of what she sees in her everyday life. There are close-ups of her pets and pictures taken around the yard. I love her perspective of her craft table.
Here are a few tips to help your child:
Be patient. They are learning something new and may need your help.
Don't use your nice camera at first, especially if your child is young. You want them to feel comfortable with the camera. You also don't want to have to worry about your child dropping your expensive camera.
Start with the basics, such as where to look and what button to push to take a picture.
Let them take pictures of you. You know you're always the paparazzi; let them turn the tables on you.
Make sure they are holding the camera still or you'll end up with blurry pictures.
Praise, praise, praise – let your child know how great their work is.
Offer advice on something like a new angle for them to try, but let them be in charge of what they are taking.
If you have an old point-and-shoot, consider giving it to your kids or look into buying a kid camera like the Fisher Price Kid Tough one or the V-Tech Kidizoom.
Whether your child is 4 or starting their senior year in high school, sharing your camera with them will not only allow them to try something new, but it will give you their perspective on life.