Photo Challenge: Holiday Portraits

Article Courtesy Scrapjazz.com: by Andrea Steed
Christmas morning present-opening and "sitting-on-Santa's-lap" photos can often be cluttered, capture crying or scared kids, and may be missing the big Christmas smiles I like to see. I like to take holiday portraits each year of my kids to make sure I get those perfect pictures *sometime* throughout the holiday season. Sometimes they go out in our holiday cards, but primarily they're just for me!
Here are some things you need for getting great holiday-themed portraits every year.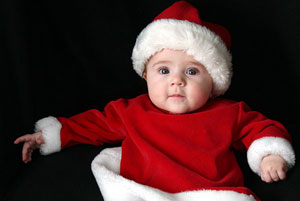 Hand-Picked Clothing. Part of the reason I started doing holiday portraits was because each year my daughter received a Christmas dress or holiday-themed outfit. Since she only gets to wear those a couple of times, I wanted to get some great photos of her wearing them. For your portraits, you can choose clothes that feature an obvious holiday theme, such as Santa hats and fuzzy boots, or stick with a non-themed outfit in a holiday color scheme that can be displayed year-round, such as a red and green plaid skirt.
Holiday-Themed Props. Part of the fun of these holiday photos is including holiday props like ornaments, snow globes, candy canes, a small (or large) Christmas tree, a wrapped present, a snowman stuffed animal or even just a big red bow!
An Appropriate Background. I usually prefer plain backgrounds, and like to use a white or black fleece fabric backdrop, but don't hesitate to get creative with your background by choosing a snowy field, a painted wall, or something really bold like a snowflake-patterned fabric background.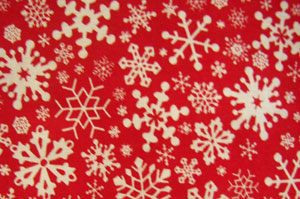 Exuberant Expressions. Some of my favorite holiday portrait pictures feature some silly faces and expressions that truly show my kids' personalities at that time of year. Be silly, make noises, or attach a silly toy to your camera. It's sure to bring out the smiles and laughs. Ask the kids to make silly faces too. Keep snapping and you'll get the goofy look and the laughter and smiles that follow.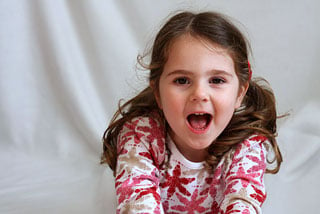 I love having year-by-year Christmas portraits of my daughter, and this year we'll add my son's second Christmas picture to the mix as well. Then I'm all ready for my holiday home decor projects and Christmas scrapbook pages!