Cards for Kindness is honored to send cards to a variety of organizations and facilities. Read below to discover where your handmade cards are sent!
Operation Gratitude
Each year, Operation Gratitude sends hundreds of thousands of care packages to the brave individuals who are currently serving in the armed forces, as well as first responders, veterans, wounded heroes, caregivers, and children of deployed troops.
Your cards are included in care packages. They receive handmade blank cards for the recipients to use to write home to their loved ones.
Ronald McDonald House Charities
With the goal of keeping families together while getting necessary medical care, the Ronald McDonald House Charity chapters have been helping individuals since 1974. Their network of local chapters has helped millions of families with sick children access medical care, comfort, housing, and support.
Your cards are placed into welcome baskets for new families.
Kidsave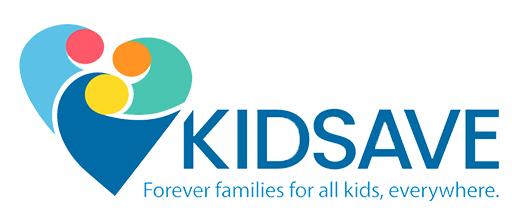 The Kidsave organization was founded in 1999 because every child deserves a family and a home to call their own. Their mission involves advocating for older orphans and kids in the foster system across the globe. Kidsave and their partners have impacted the lives of over 560,000 children around the world by providing homes, guardians, mentors, and loving parents.
Your cards go to volunteers, host families, & foster parents to give to the children.
Soldiers' Angels
Soldiers' Angels ensures that no soldier goes unloved. Providing resources, aid, and comfort to veterans, soldiers, and their families, Soldiers' Angels is a compassionate organization dedicated to assisting and honoring Military members. Soldiers' Angels has a global network that provides support to all 50 states, Guam, Puerto Rico, and 24 international countries.
Your cards go to soldiers, veterans, their families, and volunteers who make this program possible.
My Stuff Bags Foundation
With the assistance of thousands of caring people across the country, the My Stuff Bags Foundation provides children separated from their families, homes & possessions with new hope. Children entering foster care, crisis centers and homeless shelters are provided with bright blue individual duffel bags filled with toys, books, stuffed animals, school supplies, toiletries, and a warm blanket - all theirs to keep as they adjust to their new environment and surroundings.
Your handmade cards will be placed in the duffel bags each child receives to provide hope and a much-needed smile.
Handle With Care
Handle With Care is dedicated to helping and supporting the homeless communities in Los Angeles, Hollywood, and Portland, Oregon. They provide much-needed care packages filled with personal hygiene items, food, and resource pamphlets with information to other organizations that can help individuals and families.
Your handmade cards will assist Handle With Care in making personal connections to homeless individuals in the area.
The Confetti Foundation
Every child should have a birthday that's special and memorable. The Confetti Foundation is on a mission to provide birthday parties to children who have to spend their special day in the hospital, oncology clinic, or pediatric hospice facility. By providing theme parties, entertainment, fun, and a birthday box with surprises, children and their families have a chance to celebrate during a difficult time.
Your handmade birthday cards will be given to children through The Confetti Foundation.
Sunshine Acres Children's Home
This wonderful organization provides a wholesome and educational environment for children who are separated from their parents.
Your cards are given to children for their birthday, a holiday or for a special note of encouragement. They're also used to write thank you notes and special messages to those who help Sunshine Acres.
Dignity Health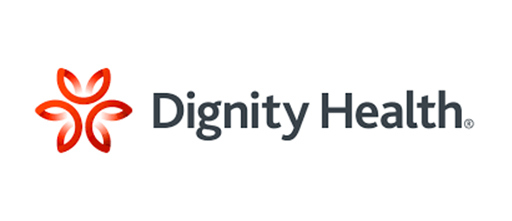 This award-winning hospital is home to a variety of services including emergency care, a pediatric unit, family birth center, respiratory therapy, heart health and more. Their focus is on providing the highest standards of care while healing patients' physical, emotional, and spiritual needs.
Your cards are used in a variety of hospitals. They go to volunteers, nurses, doctors, and patients.
Lemons of Love
Everyone impacted by cancer should feel loved, supported, and empowered to live stronger after their diagnosis. For anyone battling cancer, Lemons of Love provides thoughtful chemo care packages for cancer patients around the world. Each care package is filled with products to help ease short-term side effects from cancer treatments and items to help brighten their days.
Your cards go into care packages for those battling cancer.
American Orchards Assisted Living Community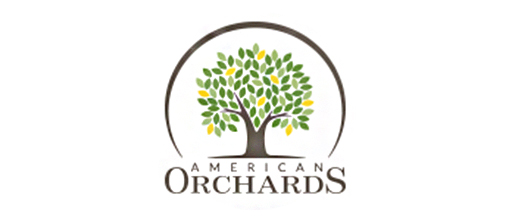 This is an award-winning assisted living community that specializes in wellness as well as memory care for individuals with dementia and Alzheimer's. They aspire to engage residents and provide an inspirational living experience that goes above and beyond for happiness and well being.
Your cards are used by staff and nurses for holidays and for special words of inspiration or encouragement.
Impact One Breast Cancer Foundation
This impactful foundation is all about improving the quality of life for breast cancer fighters and ensuring they have the proper resources, support and products along the way. Their team of survivors, health care providers, professionals, caretakers, and friends aims to alleviate the financial and emotional burden experienced by women during treatment and recovery. Part of their support involves a free, personalized Hope Box for patients.
Your cards are used in the Hope Boxes for inspiration, motivation and encouragement for cancer fighters.
Bring Smiles to Seniors
Bring Smiles to Seniors is an organization that distributes cards to seniors across the United States of America. Providing their service to all 50 states, Bring Smiles to Seniors works with senior centers, retirement homes, programs that provide seniors with homebound care and programs, or nutritional support, and both assisted and independent living communities.
Your cards are distributed to a variety of centers and programs that assist seniors, across all 50 states.
Operation Christmas Spirit
Operation Christmas Spirit is Operation Help a Hero's annual project, going 18 years strong, which supports military families, single service members, and unit morale boosting events during the holiday season. They provide opportunities for the community to Spread the Spirit of Christmas and joy of the holiday season to our troops who sacrifice so much for our country.
Kids with Courage
Kids with Courage is a little charity in the Midwest, helping kids of all ages and their families, whose lives have been turned upside down with a Type I diabetes diagnosis. But when you look below the surface, you'll discover a true "little engine that could" story, and see that they are innovators who started a full-fledged movement that all the big organizations have adopted.
Your cards are given to each child through its 'Brave Box' program. Inside each Brave Box is a CARE CARD. It's basically a "thinking of you" or "feel better soon" card (not a "get well soon card, as there is no cure for those battling Type I diabetes. They team up with medical teams at children's hospitals to distribute to patients during the really hard days of getting the intensive medical treatment needed to save their life, in conjunction with learning and gaining the vital medical education needed to sustain it.
Families for HoPE
With their children as inspiration, six mothers came together in 2006 to form Families for HoPE. HPE is a brain malformation that can range from mild to severe. Families for HoPE seeks to provide support for all stages in the HPE journey: families of unborn infants receiving a diagnosis of HPE; families, of children with a diagnosis of HPE, and families grieving the death of a child with a diagnosis of HPE.
Families for HoPE use the cards they receive from Cards for Kindness to celebrate birthdays and for sending "Thinking of You" cards to families.
Maryhurst
In Kentucky, Maryhurst is saving kids' lives. Their work prevents abuse, restores hope, and empowers survivors. For girls whose histories of trauma have left them without a safe home, their residential homes provide a place of healing. As soon as kids are ready, their transitional living and aftercare services create pathways to permanency, stability, and better futures.
Maryhurst uses the cards they receive from Cards for Kindness to celebrate the birthdays of the kids who live there and to cheer them up by giving them motivational and inspirational cards
Hearing, Speech & Deaf Center
The Hearing, Speech, and Deaf Center (HSDC) is a nonprofit serving the Puget Sound area of Washington. Their mission is to foster inclusive and accessible communities through communication, advocacy, and education. They offer services for people who are deaf, hard of hearing, or have speech-language differences, as well as their families and friends. They also offer training for organizations that wish to better serve deaf and hard-of-hearing community members.
HSDC uses the cards received from Cards for Kindness to provide uplifting messages to clients.
Kid in the Corner
Kid in the Corner is a grass roots organization started by Zach's family and friends shortly after he died by suicide. The mission of Kid in the Corner is to reach out to kids so they feel supported by and connected to their community, as well as to start conversations about mental illness and inspire kids to build peer connections.
Kid in the Corner uses "Kindness" and "Friendship" themed cards from Cards for Kindness during their community and school outreach programs.
Meals on Wheels Central Texas
Meals on Wheels Central Texas is one of the largest meal-delivery organizations in the state, distributing 3,000 meals each business day to homebound older adults and people with disabilities. The Meals on Wheels programs are provided free of charge and are designed to nourish and enrich the lives of the people they serve, allowing them to live at home with dignity and independence.
Meals on Wheels on Wheels Central Texas uses the cards they receive from Cards for Kindness to celebrate birthdays and other occasions with their clients.
Survivor Cards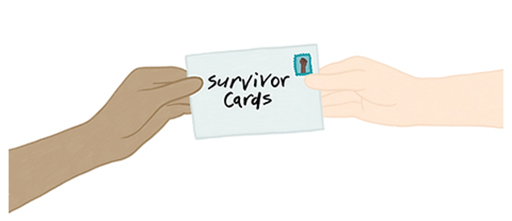 Survivor Cards is a network of trauma survivors and volunteers, encouraging others with messages of hope, healing, and solidarity through the magic of snail mail and handwritten notes. In every envelope that they mail out is a handmade card, resources, freebies, and the hope for a better day. In 2022, Survivor Cards has begun to set up at local events to discuss the importance of destigmatizing victimhood and PTSD, as well as to spread the value of Trauma-Informed-Care.
Survivor Cards uses the cards they receive from Cards for Kindness to give to veterans, children, and adults to let them know they are being thought of.
Bulverde Spring Branch Activity Center
The mission of the Bulverde Spring Branch Activity Center is to facilitate active aging and enhance the quality of life for older adults in their communities. They are a nonprofit that provides services to seniors in the Bulverde Spring Branch, Texas area. Their current programs include: Meals on Wheels, Senior Outreach, Social Activities, and Health & Fitness.
The cards that Cards for Kindness sends to Bulverde Spring Branch Activity Center are used to celebrate birthdays and holidays.
Amanda Hope Rainbow Angels
Amanda Hope Rainbow Angels was founded in 2012 in celebration of Amanda Hope's life. Amanda had a three-year fight with leukemia and a nine-month battle with a brain tumor. The mission of Amanda Hope Rainbow Angels is to bring dignity and comfort to the harsh world of childhood cancer and other life-threatening diseases. They help families have a voice and choice in the health care system, provide Comfycozy's for Chemo, which is an adaptive apparel line that gives dignity and control back to patients undergoing chemotherapy, as well as many other resources.
Cards are given to children and young adults to celebrate birthdays.
Are you an organization that would benefit from receiving handmade cards?

Let us know by getting in touch here.
---