Cards for Kindness is honored to send cards to a variety of organizations and facilities. Read below to discover where your handmade cards are sent!
Operation Gratitude
Each year, Operation Gratitude sends hundreds of thousands of care packages to the brave individuals who are currently serving in the armed forces, as well as first responders, veterans, wounded heroes, caregivers, and children of deployed troops.
Your cards are included in care packages. They receive handmade blank cards for the recipients to use to write home to their loved ones.
American Red Cross
American Red Cross helps to not only prevent but also alleviate human suffering, particularly when there is an emergency at hand. They have built a powerful network of partners, donors, volunteers, and more to make sure that when there is an emergency at hand, they can be there. From emergency disaster relief to making sure safe blood is available to those in need, the American Red Cross makes sure there are trained individuals nearby when a crisis occurs.
Your cards will go to the armed forces, crisis response teams, and more.
Ronald McDonald House Charities
With the goal of keeping families together while getting necessary medical care, the Ronald McDonald House Charity chapters have been helping individuals since 1974. Their network of local chapters has helped millions of families with sick children access medical care, comfort, housing, and support.
Your cards are placed into welcome baskets for new families.
Kidsave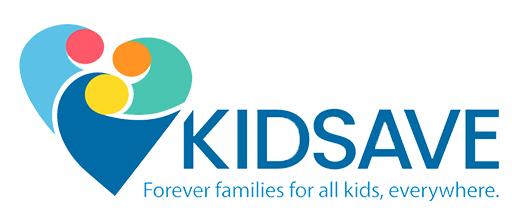 The Kidsave organization was founded in 1999 because every child deserves a family and a home to call their own. Their mission involves advocating for older orphans and kids in the foster system across the globe. Kidsave and their partners have impacted the lives of over 560,000 children around the world by providing homes, guardians, mentors, and loving parents.
Your cards go to volunteers, host families, & foster parents to give to the children.
Soldiers' Angels
Soldiers' Angels ensures that no soldier goes unloved. Providing resources, aid, and comfort to veterans, soldiers, and their families, Soldiers' Angels is a compassionate organization dedicated to assisting and honoring Military members. Soldiers' Angels has a global network that provides support to all 50 states, Guam, Puerto Rico, and 24 international countries.
Your cards go to soldiers, veterans, their families, and volunteers who make this program possible.
My Stuff Bags Foundation
With the assistance of thousands of caring people across the country, the My Stuff Bags Foundation provides children separated from their families, homes & possessions with new hope. Children entering foster care, crisis centers and homeless shelters are provided with bright blue individual duffel bags filled with toys, books, stuffed animals, school supplies, toiletries, and a warm blanket - all theirs to keep as they adjust to their new environment and surroundings.
Your handmade cards will be placed in the duffel bags each child receives to provide hope and a much-needed smile.
Handle With Care
Handle With Care is dedicated to helping and supporting the homeless communities in Los Angeles, Hollywood, and Portland, Oregon. They provide much-needed care packages filled with personal hygiene items, food, and resource pamphlets with information to other organizations that can help individuals and families.
Your handmade cards will assist Handle With Care in making personal connections to homeless individuals in the area.
The Confetti Foundation
Every child should have a birthday that's special and memorable. The Confetti Foundation is on a mission to provide birthday parties to children who have to spend their special day in the hospital, oncology clinic, or pediatric hospice facility. By providing theme parties, entertainment, fun, and a birthday box with surprises, children and their families have a chance to celebrate during a difficult time.
Your handmade birthday cards will be given to children through The Confetti Foundation.
Sunshine Acres Children's Home
This wonderful organization provides a wholesome and educational environment for children who are separated from their parents.
Your cards are given to children for their birthday, a holiday or for a special note of encouragement. They're also used to write thank you notes and special messages to those who help Sunshine Acres.
Dignity Health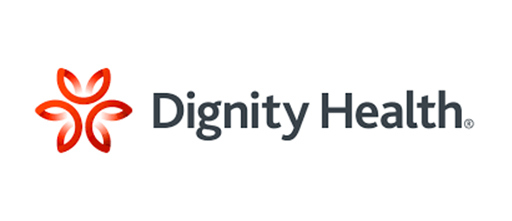 This award-winning hospital is home to a variety of services including emergency care, a pediatric unit, family birth center, respiratory therapy, heart health and more. Their focus is on providing the highest standards of care while healing patients' physical, emotional, and spiritual needs.
Your cards are used in a variety of hospitals. They go to volunteers, nurses, doctors, and patients.
Lemons of Love
Everyone impacted by cancer should feel loved, supported, and empowered to live stronger after their diagnosis. For anyone battling cancer, Lemons of Love provides thoughtful chemo care packages for cancer patients around the world. Each care package is filled with products to help ease short-term side effects from cancer treatments and items to help brighten their days.
Your cards go into care packages for those battling cancer.
American Orchards Assisted Living Community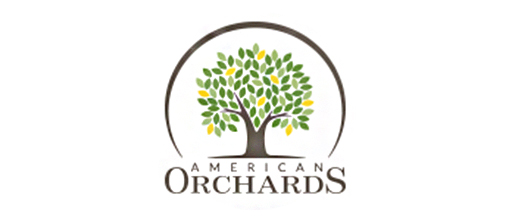 This is an award-winning assisted living community that specializes in wellness as well as memory care for individuals with dementia and Alzheimer's. They aspire to engage residents and provide an inspirational living experience that goes above and beyond for happiness and well being.
Your cards are used by staff and nurses for holidays and for special words of inspiration or encouragement.
Compassion Prison Project
The Compassion Prison Project is an organization that is transforming prisons and communities through compassionate action towards incarcerated individuals. They have established a successful program with important tools for addressing and healing past childhood traumas. Their ability to restore hope and spirit while treating mental illness starts the important healing process for these individuals.
Impact One Breast Cancer Foundation
This impactful foundation is all about improving the quality of life for breast cancer fighters and ensuring they have the proper resources, support and products along the way. Their team of survivors, health care providers, professionals, caretakers, and friends aims to alleviate the financial and emotional burden experienced by women during treatment and recovery. Part of their support involves a free, personalized Hope Box for patients.
Your cards are used in the Hope Boxes for inspiration, motivation and encouragement for cancer fighters.
Bring Smiles to Seniors
Bring Smiles to Seniors is an organization that distributes cards to seniors across the United States of America. Providing their service to all 50 states, Bring Smiles to Seniors works with senior centers, retirement homes, programs that provide seniors with homebound care and programs, or nutritional support, and both assisted and independent living communities.
Your cards are distributed to a variety of centers and programs that assist seniors, across all 50 states.
Are you an organization that would benefit from receiving handmade cards?

Let us know by getting in touch here.
---