Whether you're a savvy stamper or a scrapbooking guru, we've compiled some hot stamping ideas that anybody can use! From cards to layouts, and paper crafts of all kind, stamping can be big and ornate, small and simple, decorative, or even the main focus of your project. Whatever way you love to create, there are many ways to make stamps work for you.
We are always perusing the Scrapbook.com Gallery for inspiring ideas and have found some stamped ones that we couldn't help but share. In bible journaling, layouts, cards, planners, and more - crafters everywhere are taking creative craft stamping to new heights.
Scroll below to see what other stampers are creating and get a little inspiration for your upcoming stamping projects!
Layered Stamping
Layers are in and we're starting to see stamp sets designed with creating layers in mind. Brands like Hero Arts and Concord and 9th are leading the charge in this trend by creating sets specifically designed for this beautiful effect. Plus, it's easier than ever now to create layers with all of the handy stamping presses on the market. From watercolor effects to simply building depth, stamp layering is making waves!
Tip: New to layering stamps? Choose a lighter color for the "base" and a darker color for the "outlines" and you'll have a lovely image that looks almost hand drawn. Interested in stepping outside of the box and getting creative with layering? Try using the same color in different shades - like Hero Arts did on this card - a bright red base for the leaf, with dark red outlines. It looks so organic!
Coloring with Copic Markers
When you're crazy for color, you've gotta find a way to cope with the constant yearning for customization - and what better way than with Copic? Copic Markers are archival, refillable, and streak-less, plus they come in hundreds of gorgeous hues, including natural colors, mid-tones, and even flesh tones so you get the exact color that you want. This way of hand coloring is a favorite among stampers everywhere - just stamp your desired image in a waterproof, dark ink, then color away with Copics! Instant therapy!
Tip: Try using a light, medium, and dark version of the same color for blending. Need a little direction on how to color in your stamps? Hero Arts has an intro to stamping with Copic Markers that is informative and easy to follow - that also tells you how to erase mistakes with the Copic Marker blender!
Stenciling with Ink
There are so many ways to use stencils, whether you're outlining or painting - and stamping is a fun way to use them too. You can use daubers to create fun stamping effects with stencils, like Keren did with her layout called Happy Place. We also love reverse stenciling, inking one side of your stencil and pressing it onto your paper to get a negative space or reversed stencil effect. Whether you're using daubers, sprays, reverse-techniques, or dyes, stenciling is a great addition to your stamp projects.
Getting Artsy with Distress Inks
Distress inks are the go-to way to get a distressed or faux-vintage look while stamping. Unique effects are more popular than ever, and a great way to make a unique card is by using an ink that always creates a unique effect. Even if you are more of an assembly-line card maker, and make the same card in bulk, stamping with distress inks can give each card a unique effect with the same design!
Tip: Really like the distressed look and want to take it a step further? You'll want to check out the Distress Oxides - they're permanent when dry, water based, and keep their color so they stay bright and saturate!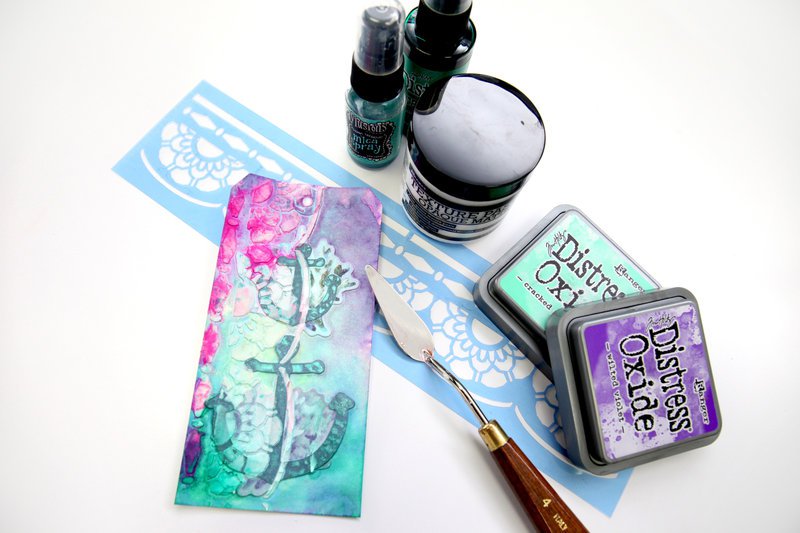 Trend Alert: Cute Stamps
It's easy to see that cutesy stamps are totally on-trend with flourishing brands that specialize in cuteness (seriously, who doesn't want to specialize in cuteness??). Brands like Lawn Fawn, Waffle Flower, and Sunny Studios create adorable designs for stampers everywhere - from little animals, to marshmallows with smiles, and more. Whether you're making a card for a girlfriend, teacher, or a child, there's no question that cute stamps are a crowd-pleaser.
Tiny Text with Rotary Stamps
Tiny text is a fun way to create little notes here and there or capture important dates, without the bulk of additional text. Not only that, the "look" is very fresh and like a time-stamp. Rotary stamps are fun to use because you have a variety of stamping options all in one place, plus with their handles, dials, and date options, there's just something satisfying about using one!
Tip: Start adding dates to your layouts or cards with rotary stamps. This is a great way to look back and remember events or when you made something. Bonus tip: Use rotary date stamps in your planner to keep track of deadlines, births, or date your blank pages!
Stamps and Shakers
Shakers are all the rage - so why not put some stamped images inside one too? Doing this creates a fun snow globe effect that works for any occasion, such as the more autumnal example above, birthdays, Christmas, and more. Whether you stamp your images and hand color them in, leave them blank, fussy or die cut them, stamped images inside a shaker look amazing, are interactive, and are a unique way to display your stamps on a project.
Tip: Shakers can look like a very advanced technique, but they're actually fairly easy! Stephanie Barnard has a very informative video, below, that shows you how to make them.
Stamping Ombre Backgrounds
This stunning card has our hearts filled with song - and not just because of the distress ink embossing (though we're crazy about that), but because of what lies underneath - this oceanic blue ombre background! When it comes to fashion, hair, paper patterns, or card making - ombre is hot, hot, hot and we cannot get enough of it!
Tip: Use a blending tool or daubers to create an ombre effect. Lie your project atop scratch paper or a mat (to protect your table), then saturate your blending tool in ink and start applying. As you move up the paper, reink your tool less and less, so the color eventually fades out as you run out of ink. Read this article about how to blend!
Stamping Watercolor Backgrounds
Speaking of backgrounds - watercolor backgrounds are also in vogue. This is another way to allow your bulk-card making sessions to maintain unique qualities, or to let your inner-artist shine as you create painterly effects. You can create gorgeous watercolor effects with brushes and your favorite dye-inks, then, after your background dries, stamp your image of choice atop. Voila - artistic, unique, and really fun to do!
Tip: If you want the stamped image on top of your watercolor background to be colored in without the background underneath showing through, use stamping mask paper to keep the area clean! If you haven't heard of stamping mask paper or aren't quite sure how it works, you can learn about it here (just scroll down to number 9 in the article)!
Using Stamps in Bible Journaling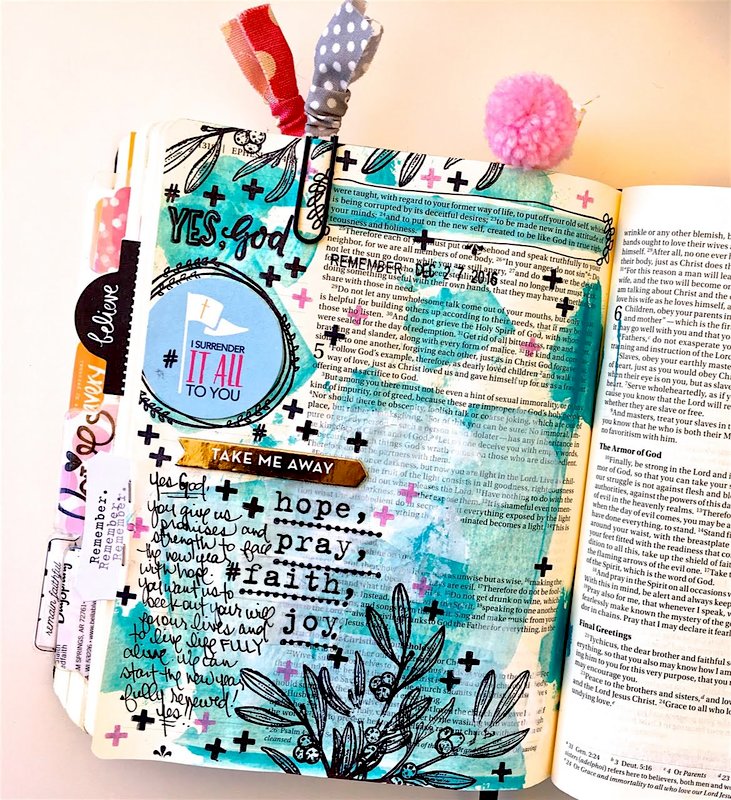 Bible Journaling is continuing to explode in the crafting world and we can see why. We document our events, lives, hobbies... and why not our faith too!? With so many ways to go about bible journaling, we love how beautiful stamping looks! Whether you're decorating your favorite book or adding notes to remember specific passages, stamping in your bible journal is another way to get creative while thinking about your creator!
Tip: There isn't really a wrong way to bible journal, just like there isn't a wrong way to create art! However, sometimes a little guidance makes all the difference by giving us ideas and confidence. Check out this free class with bible journaling expert Rebekah R Jones, and dive into the colorful world of bible journaling!
Stamps and Dies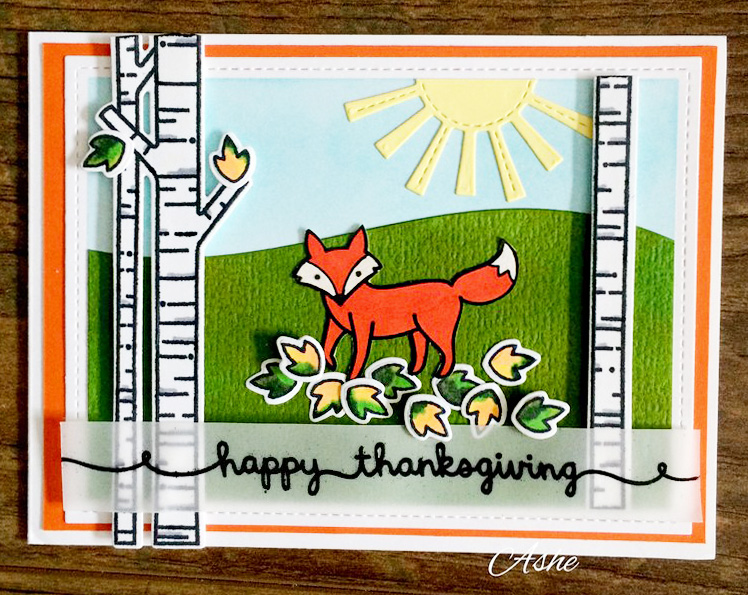 Using correlating stamps and dies is big right now and a must-technique for any stamper. Leave fussy cutting aside and enter an era of perfectly cut stamped images - all attainable with just a few turns of a lever. Using dies that are designed to match your stamps is an instant way to: A. make your cards look super professional, and B. get the same design over and over, perfectly, every single time. Many brands found in the Scrapbook.com Store create correlating stamps and dies just for this purpose, so no matter your sense of style, there's an option (or 5) for you!
Stamped Splatter Effects
Ok guys, this one is one we're crazy for! If you want brush stroke and splatter effects without the mess or the paint, this one's for you! By using stamps designed to look like spills, splatters, and brush strokes, you can make your layouts and cards look hand painted, but by stamping! Cool effect, right? Prima Marketing creates some fun stamps designed to look like you've added hand painted touches to your projects. So neat.
Tip: Not sure where to put your images on your splatters? The layout above is a great example that features a single photo and the splattered effect, simultaneously. Splatter and spray to your heart's content, then add a single photo atop. It's a strong statement that's artistic and eye-catching!
Using Script as a Background
Using script in repetition is a creative way to kill two birds with one stone - adding a sentiment and creating a pretty pattern to for your recipient (or anyone who sees it) to enjoy! We're seeing script backgrounds all over the place and it's a fun one to try because all you need is a sentiment stamp and whatever colored ink you want to use, so you can get to work right away.
Tip: The example above uses multiple colors to create a rainbow, but you can try a variety of colors, like light blue to dark blue, for an ombre look, using two colors, back and forth, to create a striped look, or even embossing for a three-dimensional look. The options are endless!
Planner Stamping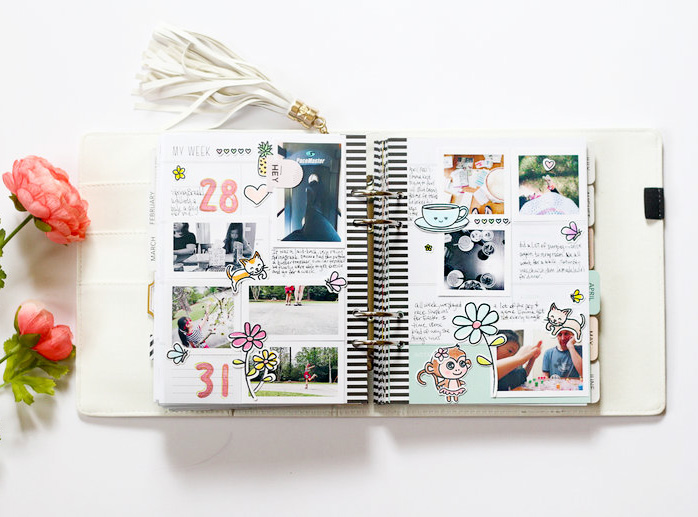 From small, cutesy stamps to ones made specifically with planning, appointments, and checklists in mind, planner stamping is ever-so-popular and the hype is growing quickly! With many industry leading brands creating planner stamps, like Heidi Swapp and Prima, and many other brands beginning their own planner stamps and releases too, this is a trend that we see sticking around.
Soft, Blended Backgrounds
We've talked about how ombre backgrounds are in, but so are monochromatic, soft, blended backgrounds. The beautiful background around the deer above, creates almost a glowing effect, making this card radiate with charm. Using daubers or a blending tool can give you this effect - just choose your favorite color and get daub, daub, daubing away!
Stamping with the Same Color as Your Background
We love this idea! You can create a very subtle pattern by using the same color as your background. This works really well for a couple reasons - one: you can use correlating stamps in your set to amplify your theme. Two: it's fairly quick and easy to repeat if you're a bulk-card maker - especially if you have a stamping press. And three: it's subtle, so it doesn't distract from your main stamped image or sentiment.
Embossing with Stamps
You didn't think we'd forget embossing with stamps, did you? Embossing with stamps is really fun because the results are endless and always look sophisticated and professional. Embossing powders come in a variety of colors, some matte, some shiny, some metallic, some white - it's a great way to add dimension to your project, but still use your favorite stamps at the same time. Grab a heat tool, embossing powder, and you're on your way to a whole new world of stamping!
Tip: Not sure which ink to use when embossing? We have a comprehensive list of inks where we give you a brief explanation of each so you know exactly which one you need!
Stamping with Chalk Ink
Creating distressed effects is so much fun, and so is stamping with chalk ink! Chalk inks are great because they are a bit thicker than dye inks, but not quite as thick as pigment inks, giving an in-between effect that looks chalky. If you like dye inks because they dry quickly, and pigment inks because they're opaque, you might enjoy chalk inks since they dry a little faster than pigment inks and still have more opacity than dye ones! You get a little bit of both worlds.
Tip: To make your stamped cards look like they have more layers and dimension, use a variety of ink types. For example, you can do a few stamps with dye inks, a couple with chalk, then your main sentiment in opaque pigment ink! It's something that might be fun to try if you're looking for a new stamping ideas.
---
We hope that you enjoyed these fun stamping ideas and that you find one (or a few) that you'd like to give a try! Don't forget to post your completed projects in our gallery so we, and other crafters, can see them! Did you know that we give $10 everyday to a gallery member? Learn about how you can post your projects and win $10.00 to be used in our Scrapbook.com superstore.
Like this article? You might also like...
Top Stamping Questions and Answers
How to Organize Your Stamps and Stamping Equipment
Top Craft Inks and Their Properties
How to Organize Inks, Ink Pads, Mists, & Embossing Supplies
---