We'd like to share with you a fun card project that will take advantage of upcycled waste and supplies you will already have in your crafting stash. This technique takes advantage of your used dryer sheets and glitter – adding both sparkle and texture to your beautiful works of art. Another added bonus of this tutorial is that the beautiful results can be used for all types of occasions for which you would need to make a card.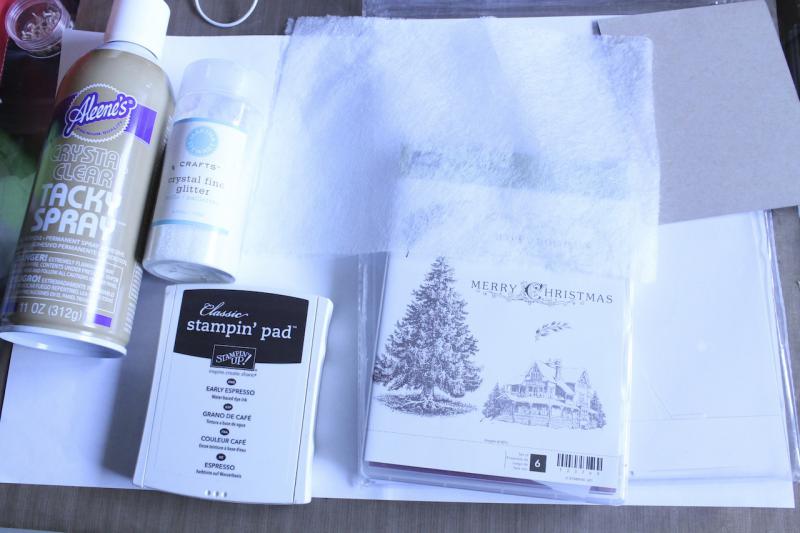 What You Will Need:
Used dryer sheets
Adhesive (spray or Xyron)
Solid image stamp
White/clear glitter
A Few Thoughts Before We Begin
If you are using a spray adhesive, you will want to use a permanent and bleed resistant ink such as Memento or Staz-On. Using a water-based ink with the spray adhesive will result in some slight bleeding or muddying of your image.
Darker and saturated hues of color work better as they are muted by the dryer sheet and glitter.
Although you could use a slightly tinted cardstock (i.e. Vanilla or Cream), white is best because of the white dryer sheets.
Step-by-Step
1. Iron your dryer sheet to get rid of the wrinkles. This is not necessary but using a wrinkled dryer sheet will create a slightly different result.
2. Stamp your solid image on your white cardstock. If you need to, trim your paper down to fit the overall design of your card layout.
3. Apply your adhesive of choice to the image side of your white cardstock. ** If you are using spray adhesive, make sure you have a slightly thick layer of adhesive to that it dampens the dryer sheet a bit. This will provide better stick for your glitter. If you don't use enough, the glitter will not stick.
4. Layer your dryer sheet on top of the image.
5. Cover the image and dryer sheet with glitter. Remove excess glitter. It helps to place another piece of cardstock on top of your glittered image and press the glitter in a bit. This will also provide pressure to get a good adhesion between cardstock, dryer sheet, and glitter.
6. If you are using spray adhesive, allow the image to dry.
7. Trim off the excess dryer sheet.
To show you how versatile this technique can be, I created a card for both Christmas and another card that would work well for a wedding or other occasion worthy of congratulations. As you can see, this technique was used for both a focal image and as a background. The floral background card was created without ironing the dryer sheet before adhering, resulting in a bit more texture than the Christmas card.
To give you an idea of the beautiful final effect, I took two close-up shots of the cards to highlight the beautiful glittery texture that this technique creates.
---