From making stamps in the family bathroom to a thriving company with over 2,000 active stamps and sets. We're talking about Hero Arts! Aaron Leventhal, the second-generation owner of Hero Arts tells the story of how the family-owned stamp company came to be one of the most successful papercrafting brands around.
What started as simple stamps is now a variety of stamp types and designs, metal dies, stencils, paper products, tools, embellishments, inks, paints, and so much more!
The Humble Beginnings of Stamp Making
The year was 1974 and Jaqueline Leventhal was in the bathroom of her family's apartment in Berkeley, California pressing rubber to make stamps. This was the only spot in the home with a 3-prong outlet, and the only place to plug in the vulcanizer to start the stamp-making process. A vulcanizer is a machine that uses heat, pressure, and metal plates to alter rubber and leave design impressions in it.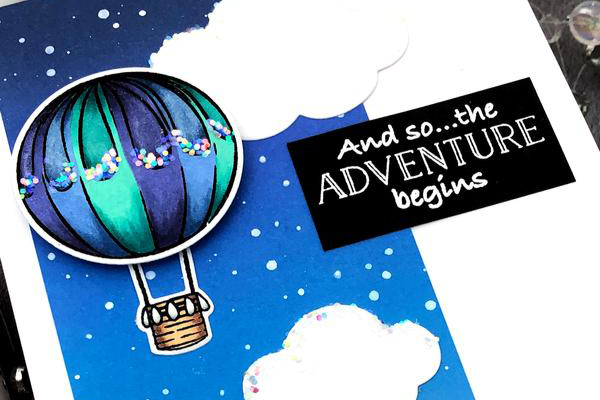 Jackie, an art and sociology teacher, spent her days working with at-risk youths in the 8th and 9th grade. Trying to keep her students engaged in learning and activities was no easy feat. One day, she stumbled upon an old dust-covered vulcanizer in the basement of the school and an idea took root.
She fired up the vulcanizer and asked the students to draw whatever their hearts desired to make their own stamps. The students and Jackie alike were instantly hooked. Soon the stamp making process was moving out of the bathroom and into the garage!
Photo courtesy of Hero Arts.
By the early 1980s, the stamp business was growing. What started as a hobby led to participating in craft fairs, then gift shows, with local retail flourishing into national and international distribution!
A Girl Named Hero: How Hero Arts Got Its Name
Hero Arts is celebrating 45 years of business in May 2019, but it wasn't known as 'Hero Arts' in the very beginning. Early customers of Jackie's creations called her The Stamp Lady, which was in the running as a potential company name. But a cute little story changed all that.
While still in the early days of creating stamps, Jackie was approached to illustrate a children's book. With a wonderful opportunity like this, she decided to design custom stamps and actually stamp the images for the pages.
The book was about a girl who was valiantly fighting a candy monster who was trying to rot the little girl's teeth and was titled, "A Girl Named Hero". Jackie saw so much of herself in this strong female protagonist: she was brave, creative, innovative and independent. When it came time to name her stamp company, she ultimately went with Hero Arts.
Photo courtesy of Hero Arts.
Finding Inspiration For Hero Arts Designs
In 2015, Hero Arts brought on a secret weapon when they had Laura Ackerman become the Design Director for the company. She had already been lending her talents in various other capacities for the company since 2007. Laura is an integral part of Hero Arts since she and CEO Aaron Leventhal are married and run the company together.
In her new role, Laura was a trailblazer who brought a wealth of imaginative ideas and vision to the company and truly assisted in engaging a new generation of stampers for Hero Arts.
Part of Laura's creative process begins with a consistent look that carries the Hero Arts brand identifiers: a clean and timeless look. This can be found in everyday sentiments, flowers, animals, and other themes of stamps that customers have grown to love about Hero Arts products. Laura then elevates this concept by incorporating the latest trends from the stamping community.
Hero Arts is trendy, yet classic; realistic, yet playful.
Hero Arts' designs are inspired by recent edgy looks, pushing the creative envelope as much as possible, new techniques that are taking the stamp community by storm, and the styles and formats that customers want most. Their design process changes with the time and the seasons, but still stays true to the cohesion of the Hero Arts brand: trendy, yet classic; realistic, yet playful. The Hero Arts "way".
How a Stamp is Made the Hero Arts Way
Hero Arts has an incredibly talented design team behind their fantastic products to provide the highest quality supplies and phenomenal inspiration. They're affectionately known as Hero's Heroes since they empower the company to accomplish so many wonderful things!
It all starts as an idea - simple as that. Then, the magic starts to happen. One of the designers will draw the design either by hand on a piece of paper, or with the help of a computer program. A great exercise in teamwork is the next step, where the design will go to the team for feedback and approval. Next, it goes to the production stage.
Photo courtesy of Hero Arts.
For woodblock stamps, the image gets sent out for a magnesium plate to be constructed of the design. This plate is then used to make a bakelite plate, which is the plate that gets used in the vulcanizer as the workhorse for producing the stamped images. The vulcanizer uses pressure and heat to press the rubber into the shape of the design.
After the design is in the rubber, it gets transported to a separate Hero Arts facility which is able to cut, mount, and label each individual stamp and get it ready to be sold to customers!
Going Green: Sustainable Stamps, Inks, and Dies
One of the proudest Hero Arts accomplishments for CEO Aaron Leventhal is being an award-winning Certified Green Business. Green business practices, manufacturing, and sustainability are all important causes that are near and dear to his heart. They've managed to eliminate all toxins, chemicals, and solvents from their products and processes through the years, while still providing exemplary products to customers day in and day out.
Their manufacturing facility gets 80% of its energy from the sun and 20% from wind power. They've also set aggressive company-wide goals to reduce packaging, waste, and energy consumption in the coming years.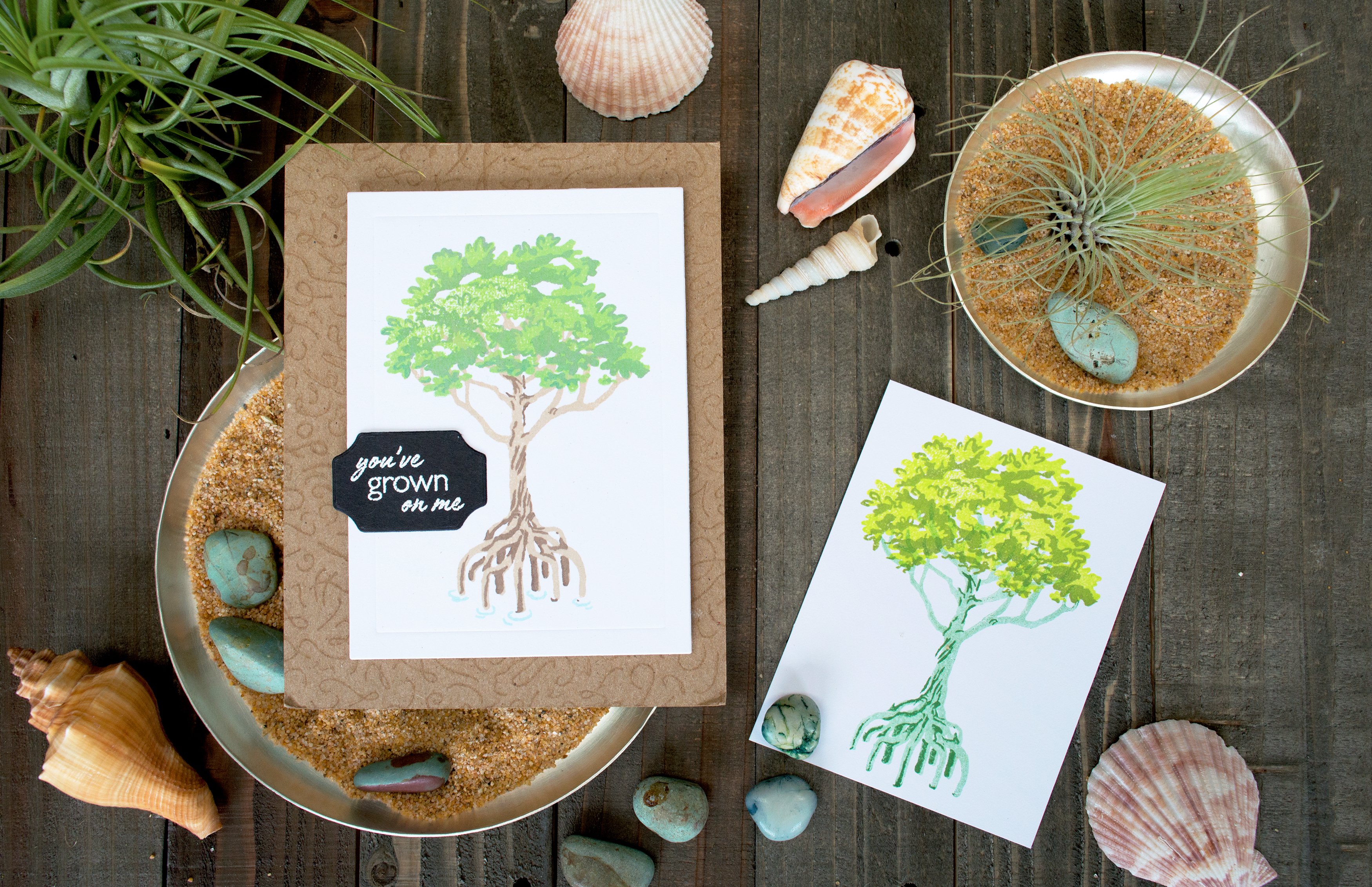 Being environmentally conscious is an important part of Hero Arts' manufacturing process. Their wood stamps are made with North American honey white maple wood and the rubber is 100% natural, produced from the sap of trees while the trees remain unharmed. They also ensure these products come from sustainably managed forests.
Just a few of many notable accolades for Hero Arts include Sustainability Leader in 2011, State of California highest green award in 2012, the Governor's Environmental and Economic Leadership Award, and Sustainable Small Business of the Year Award from ACTERRA in 2014.
The Bright Future of Hero Arts
In five years' time, when Hero Arts is looking to celebrate the momentous 50-year mark, they will still be focusing on their core values of community, family, creativity, innovation, sustainability, and giving. Aaron Leventhal is committed to investing in only the absolute best quality of products for the health and wellbeing of their customers, their employees, and of course, the planet.
He envisions a future marked by continued growth of the stamping community as a whole while investing in the happiness of customers and the art of stamping itself. It's all about engagement and excitement for stampers everywhere. He believes whole-heartedly in the journey of crafting, and providing products that help crafters find their voice and artistically express themselves.
To pay homage to their roots and humble beginnings, Hero Arts has been releasing some designs that were loved by original customers in the 70s and 80s. Some of their first stamps were funky cartoon animals, drawings made by friends and family members, and even drawings from Aaron as a toddler. Favorites included butterflies, a dancing frog, and a big sun, some of which can be found in their From the Vault items that were released in 2019.
While Hero Arts may have started as a stamp company, and continues to manufacture a variety of stamps, they have branched out into other products as well.
They have an extensive offering of stencils and templates, embellishments, inks, liquid watercolor paints, an array of paper products, and hundreds of amazing, high-quality metal dies for die cutting. Their From the Vault collection even includes some original designs in photopolymer stamps and separate coordinating die sets.
Through the years, every Hero Arts product they've released is in keeping with the simplicity and elegance of Jackie's original vision.
A big thank you to Hero Arts CEO Aaron Leventhal for his contributions to this wonderful history of Hero Arts. Be sure to shop all of their amazing products here.
Show Hero Arts some love in their gallery on Scrapbook.com, and on Facebook and Instagram!
---